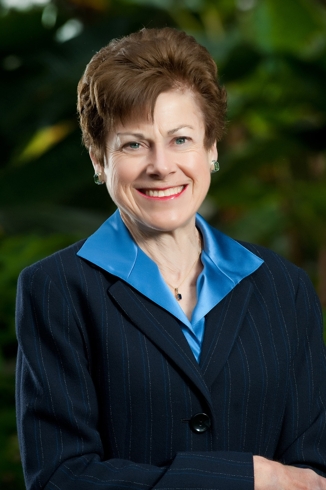 Click to enlarge
(Click to enlarge)
Lynn Reaser is chief economist at Point Loma Nazarene University in San Diego and is immediate past president of the National Association for Business Economics. Previously she was managing director and chief economist for the Investment Strategies Group at Bank of America.
Harlan Levy: Is the U.S. economy's recovery weakening in light of contrasting news: Friday's positive jobs report — 244,000 new jobs in April, with 268,000 new private-sector jobs — and weaker-than-expected economic reports, higher oil prices, albeit less so after the jobs report, the end of the Federal Reserve's $600 billion purchases of Treasuries in June, and the lack of movement on the U.S. deficit?
Lynn Reaser: Many of the recent economic indicators suggested a slowing, but April's jobs report was very robust. That gain should help sustain healthy economic growth going forward, and suggests that business confidence has improved.
Meanwhile, oil and other commodity prices appear to be leveling off, which should also help support consumer buying power.
H.L.: In Congress, the Republicans seem hell-bent on blocking an increase in regulation on financial institutions in spite of the fact that loose regulation greased the path to the financial crisis that started in 2008 and almost crushed the U.S. economy. What do you think of the Republicans' intentions?
L.R.: We may be moving to over-regulation of the financial services sector, but Republican actions are likely to have only a limited impact. International standards will mandate stricter lending standards and capital requirements.
Financial regulations by themselves, however, are unlikely to prevent a possible new financial crisis somewhere down the road. There will always be institutions and individuals who are tempted to take excessive risk and find ways to avoid even the most stringent of rules and legal requirements.
H.L.: Do you see a crisis in the making now?
L.R.: There are signs that investors are returning to a significant willingness to undertake sizeable risk, and there is a huge amount of liquidity in international markets. It remains to be seen how long those conditions will be allowed to persist.
H.L.: What do you see as the solution to the financial crisis?
L.R.: The primary solution will reside in risk-takers being made liable for the possible consequences of their actions as opposed to taxpayers or other entities.
If one takes excessive risk then they should be required to absorb the possible losses, and they should know that they will be held accountable.
H.L.: Are community banks — institutions with less than $1 billion in assets — at risk of being crippled by too much regulation, and what will happen if tighter regulation goes into effect?
L.R.: Community banks are already being impacted by tighter regulations, and that will hamper their growth or even their existence. It will also raise the borrowing costs for their customers, as well as the access of those customers to credit.
Unfortunately, community banks in many cases do not have the resources to handle the burden of added regulations that large institutions may possess.
H.L.: Do you think Congress will take note of that fact?
L.R.: Congress may take note, but no major change is likely because it would open the door to changes across a wide range off issues regarding the financials sector.
H.L.: Is unemployment the nation's biggest problem — more than 6 million out of work for more than 6 months and more than 4 million jobless for more than a year — or is it the budget deficit or is it inflation?
L.R.: All three issues are important, but in terms of the largest long-term problem, the budget deficit is clearly the most serious, because failure to address it could mean higher interest rates, which would hamper the economy's ability to grow and create jobs over time.
H.L.: What needs to be done to spur more job growth?
L.R.: The private sector actually appears to be creating more jobs currently. With respect to policies, the country needs to be much more effective in terms of providing the education and skills that are necessary for job seekers. For example, manufacturing firms require a highly skilled workforce and find difficulty in securing new workers.
H.L.: Is the housing market in a downslide?
L.R.: The housing market appears to be finding a bottom, but the overhang of foreclosed properties will likely prevent a strong upswing at least for another year.
H.L.: Is the budget deficit something that needs to be fixed by drastic spending cuts right away, tax cuts for the wealthy, and a ban on any tax hikes?
L.R.: We need to have a plan to address the budget deficit. Increasing taxes on the wealthy will not solve the problem by itself. Spending does need to be restrained, particularly in terms of health care liability. Tax reform could be an essential part on the revenue side.
But it now appears that the hard decisions on Social Security and Medicare, as well as taxes are likely to be postponed until after the 2012 elections. This is unfortunate, but politics is politics.
H.L.: What's your take on the global economy in light of growing global inflation, interest rate-tightening by central banks, and the likely default of Greece?
L.R.: The global economy still seems to be expanding. The emerging markets are dealing with inflation, which may have some slowing impact, but those nations will likely continue to expand throughout this year and into 2012. The possibility of restructuring of Grecian debt is very much a possibility, although it's likely to be delayed at least for the near term.
In any event, the U.S. seems to be able to grow despite these enormous shocks that rumble throughout the global economy, ranging from the Middle East to southern Europe to Japan, and the budget problems in this country and in other industrialized countries, as well as inflation in the emerging markets.
Disclosure: I have no positions in any stocks mentioned, and no plans to initiate any positions within the next 72 hours.