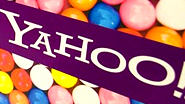 A 5% plunge in Yahoo (NasdaqGS: YHOO) shares on Friday hurt Internet exchange traded funds that count the stock as a top holding while investors continued to worry about the restructuring of a Chinese company in which Yahoo has a stake.
Earlier this week, Yahoo in a filing said the ownership of Alibaba Group's online payment business, Alipay, was restructured. Yahoo has an ownership stake in Alibaba.
Yahoo is a large component in Internet HOLDRS (AMEX: HHH) and First Trust Dow Jones Internet (NYSEArca: FDN). Both ETFs were lower Friday.
Jefferies analysts in a note Friday said Alibaba has literally pulled the carpet out from under Yahoo. "The acute lack of clarity around the Alipay issue is calling into question the value and monetization potential of Yahoo's Chinese assets in general," they said in a note.
The Alipay development "raises serious concerns about Yahoo's ability to retain this asset or monetize it fairly without potentially a long drawn out process that could include litigation," Jefferies added.
Yahoo in the filing earlier this week said the Chinese online-payment business was restructured so that 100% of its outstanding shares are held by a Chinese domestic company which is majority owned by Alibaba Group's chief executive.
China's Alibaba Group said it told its board in July 2009 that it had transferred ownership of its online e-commerce business to CEO Jack Ma, rejecting Yahoo's allegations that it had been blindsided by the deal, Reuters reported Friday.
Internet HOLDRS