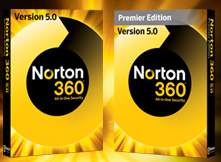 Software exchange traded funds that have been solid performers could get a further boost from Symantec (NasdaqGS: SYMC), which reported quarter results late Wednesday.
Symantec represents nearly 6% of iShares S&P North American Technology-Software (NYSEArca: IGV). The software ETF is up 35% over the past year.
Symantec's quarterly results beat expectations across the board with strong performance in all segments, said Deutsche Bank analysts in a note.
"Overall, we believe Symantec is executing well in its core business and is able to drive synergies from its acquisitions," they said.
The company provides security software that protects computers from viruses and spyware.
Collins Stewart analysts reiterated their buy rating on Symantec on Thursday. "We believe the company's past execution miscues have left the shares under-owned, but that improving growth, better execution, more sustainable growth drivers and still conservative expectations could cause investors to revisit the shares," they said.
Other ETFs for the sector include PowerShares Dynamic Software (NYSEArca: PSJ) and Software HOLDRS (AMEX: SWH).
iShares S&P North American Technology-Software