As I have highlighted in past articles, I believe we are currently in a major sector shift that is signaling a market top.
The energy sector has been the weakest sector in the S&P 500 (NYSEARCA:SPY) over the past 4 weeks and it should continue to lead the market lower over the coming months.
The XLE chart looks pretty bad right now and I would recommend exiting this trade if you haven't already (or at least put a stop loss in just below $73.00). The stock broke through several key resistance levels two weeks ago (on heavy volume) and the attempted bounce last weak fizzled very quickly. If XLE breaks through $73.00...we could be in for a 20%-25% pullback from this level.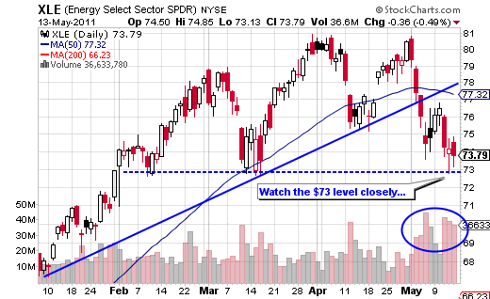 The Worst of the Worst
As indicated above, I would avoid (or sell) the energy sector for the time being as the probability of a significant pullback is extremely high right now. The defensive sectors (health care, utilities, and staples) offer a much safer risk/reward profile and I think it would be wise to overweight these sectors instead.
Below is a list of the 10 weakest stocks in the energy sector. These stocks are showing the worst relative strength (RS) vs. the S&P Select Energy SPDR (NYSEARCA:XLE) over the past 20 days (i.e., these are the weakest stocks in one of the weakest sectors). I think that these 10 stocks will lead the energy sector lower over the coming months and should certainly be avoided (or sold).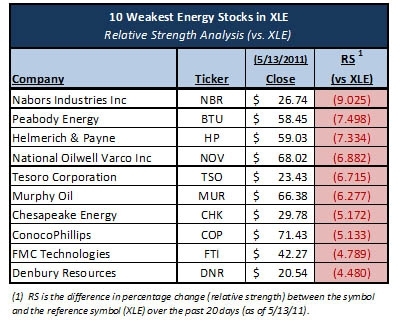 Drilling Down a Little Deeper...
Below is an in depth look at the weakest 5 stocks from the list above. From a technical standpoint, most of these stock are showing significant signs of weakness and downside momentum is increasing. In addition, an economic slowdown and lower oil prices will wreak havoc on these companies financially...so keep an eye on the fundamentals as well over the next few quarters...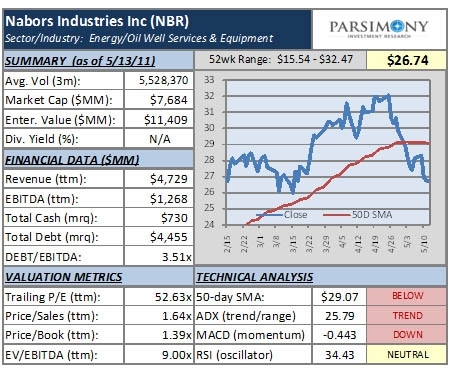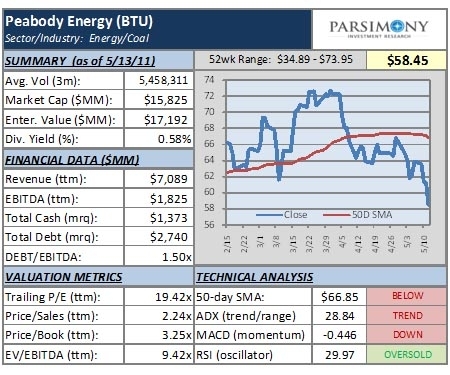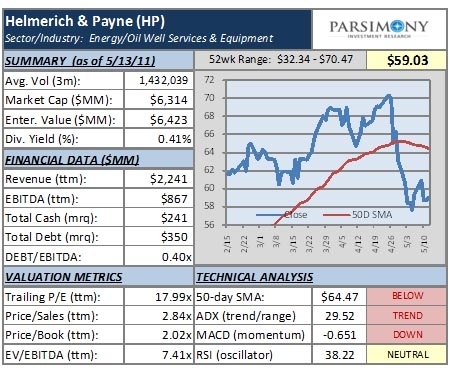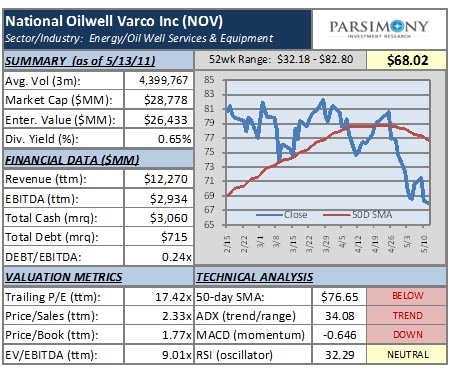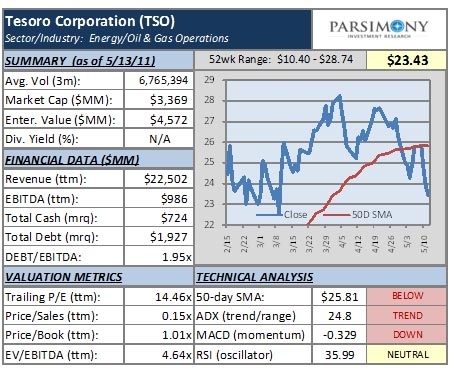 Disclosure: I have no positions in any stocks mentioned, and no plans to initiate any positions within the next 72 hours.