The two-week flirtation with silver engaged in by my ETF Pullback strategy (see Appendix below for details and performance information) is over, at least for now. The idea of this technical model is to look for recent corrections in the context of major uptrends, and play the prospect of the correction's end. Here's this week's list:
(NYSEARCA:EWG) iShares MSCI Germany Index Fund
(PWT) PowerShares Dynamic Sm. Cap Growth
(NASDAQ:PNQI) PowerShares Nasdaq Internet Portfolio
(NYSEARCA:UGA) United States Gasoline Fund

(DKA)

WisdomTree International Energy
This was last week's selections:
Silver wasn't the only exposure of the last two weeks, but it dominated the picture. And, it turned out to be wrong. Either the strength in silver is truly over and we're in the early stages of a new bearish trend, or we are, indeed, in a correction but one that will take a while to play out.
The current list is a lot more oriented to general economic trends.
The energy angle is obvious. At one time, this was seen as a nice hedge against inflation, but I think we're long past that. The connections between economic activity, energy demand, and energy pricing are all well established to the point where, nowadays, the market at times reacts badly to oil price drops. It's something of a reversal of the proverbial chicken-and-egg scenario. For a long time, falling oil prices were bullish: consumers were being left with more discretionary income allowing them to boost spending thereby exerting upward pressure on the economy. Now, falling oil prices are seen as bearish: prices are falling because demand is dropping which means economic activity is slowing.
Yes, I know this is something of a logical loop. Falling oil prices may reflect economic weakness but the event holds the potential to cause a reversal which boosts the economy. Conversely, rising energy prices may reflect economic strengthening but at the same time, hold the potential to serve as a de facto tax increase that pulls discretionary income out of pockets thereby holding the potential to turn the economy in a downward direction.
Ultimately, the market reactions we see relating to oil aren't necessarily about finance or economics. They're often about media sound bites and sentiment. That's life.
The small-cap growth ETF is likewise more economically sensitive than the name suggests. As we move down in market capitalization, we move up in volatility, which means amplifies the need for bullish conditions, the sort we see when economic trends are positive. Ditto the growth style.
The internet ETF is interesting. One may suspect this is a tech play. Actually, though, it's a weak one at best. The portfolio contains 68 names, but the top 10 comprise add up to a 58% weighting, and these are dominated by firms like Amacon.com (NASDAQ:AMZN), Google (NASDAQ:GOOG), Yahoo! (NASDAQ:YHOO), Priceline (NASDAQ:PCLN), etc. that depend on e-commerce or advertising.
Let's face it: Internet stocks aren't what they used to be, or rather, they aren't what we used to think they were. Frankly, I'm not even sure it makes sense to have an investment theme called "internet," since the technology and consumer-spending angles each have distinctive characteristics. But I don't create the world; I just live in it. And for better or worse, the world still thinks of internet as an investment theme. All one can do is check the portfolio of a fund like this to see which theme is really prevalent. With PNQI, we get both, but it looks to me like consumer spending is in the driver's seat.
The Germany fund has its own dynamics. Imagine the plight of the only superstar on a bad team filled mainly with untalented players. I'm not sure it's fair to say that's an accurate analogy for Germany's role in the European Union, but I suspect many German investors see things that way, given how Germany often feels pressured to participate in the financial rescue of less-fiscally-prudent co-members.
APPENDIX
To create this model, I started with a very broad-based ETF screen I created in StockScreen123.com.
Eliminate ETFs for which volume averaged less than 10,000 shares over the past five trading days

Eliminate HOLDRs (I don't want to be bothered with the need to trade in multiples of 100 shares)

Eliminate leveraged and short ETFs (I think of these as hedging tools rather than standard ETF investments of even trading vehicles)
Then I sorted the results and select the top 5 ETFs based on the StockScreen123 ETF Rotation - Basic ranking system, which is based on the following factors:
120-day share price percent change - higher is better (15%)

1-Year Sharpe Ratio - higher is better (15%)

5-day share price percent change - lower is better (70%)
The idea of using weakness as a bullish indicator is certainly not new. But often, it's an add-on to other factors that, on the whole, emphasize strength. Here, the weakness factor is dominant, with a 70 percent weighting.
This model is designed to be re-run every week with the list being refreshed accordingly. I trade through FolioInvesting.com, where I pay a flat annual fee rather than a per-trade commission, so I don't care about the fact that turnover form week to week is often 80%-100%. If you want to follow an approach like this but do have to worry about commissions, the strategy tests reasonably well with three ETFs, or even with one. (Cutting the number of ETFs is far preferable to extending the holding period.)
Figure 1 shows the result of a StockScreen123 backtest of the strategy from 3/31/01 through 12/30/10.
click to enlarge images
Figure 1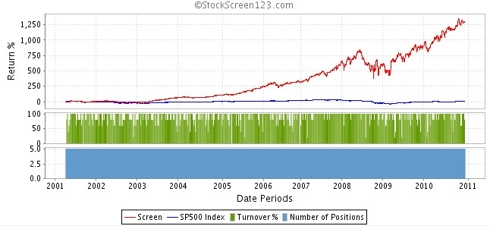 Figure 2 covers the past five years, a very challenging market environment that witnessed the fizzling of many strategies that had succeeded for a long time.
Figure 2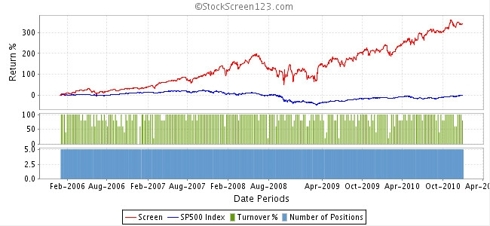 Figure 3, a screen shot from the FolioInvesting.com account I use to trade the strategy.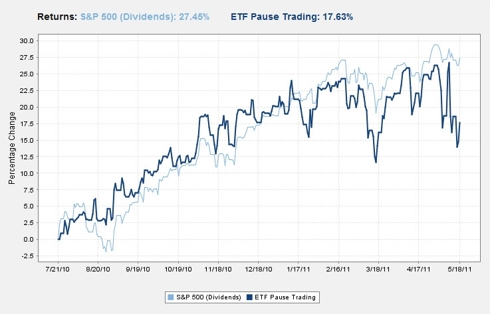 Clearly, the model has been cold for much of the past six months as trends have come and gone with unusual rapidity. Volatility, noteworthy for being low early on, has really picked up of late. Frankly, though, all strategies have hot and cold periods, and if more-or-less matching a strong S&P 500 is what comes from a cold spell, I'll take it. But I certainly hope the last two weeks turn out to be aberrations.