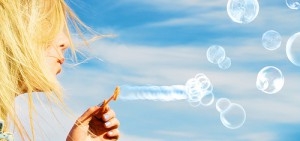 Before making this investment, I knew that I was entering into an adventure in and of itself. I knew it would require a lot of patience and that I would be tempted to quit a few times. However, during the past year, I've been tempted to quit too many times. What kept me going until now? Love. It may sound stupid but I can definitely say that I had fallen in love with this investment. But now, I know that I've reached the point of no return and that I have to make a move. This is why I'm selling it.
Yup, this week, I will put it on the market and hope to get as much as I can. It was a courageous move back when I bought it and it was even profitable at first. Then came the bad news. The first one made me smile. The second one put me on the defensive. But now, I can't even keep track of all the bad news… I see nothing but clouds in the sky. The worst part is that I now think that the worst is yet to come… I need to take Research in Motion (RIMM) out of my investment holdings.
I'm ending my love/hate relationship I had with RIM. While The Div Guy is constantly growing and paying great dividends, RIM has been disappointing for more than a year now (and not even paying dividends!).
I've Been in Love, Now it's Time To Break Up
I've recently discussed some common investor mistakes and one of them was "falling in love with a stock". This is exactly what I did. In fact, with RIM, my problem was that I had combined 2 common investor mistakes:
a) Falling in love with a stock
b) Buying a name
I'm not too trendy in my personal life. I usually like stuff that other people don't and when I'm on the same boat with the crowd, it's because I was part of the first group to like it. However, the totally opposite happened with RIM. I had serious doubts that a BlackBerry could change my life. I had waited several years before buying one, thinking it would be just another gadget in my pocket that would steal time from me. But in the end, when I bought my first BlackBerry, I fell in love with the product and with the stock at the same time.
For a long time, I couldn't figure how the BlackBerry could be replaced. I thought that its unique keyboard and security reputation were enough to provide it and the company with an amazing advantage.
RIM Looks Like Sega…
Do you remember this old time game console Sega? It was the ultimate rival to Nintendo back in the time when we had the choice between playing with Mario or Sonic. Back then, Nintendo (which would be compared to Apple (NASDAQ:AAPL) today), was innovating faster than Sega and offered their Super Nintendo before Sega. Sega tried to produce its new console in a hurry and couldn't convince enough game developers to create games for them.
A similar story is happening with RIM and its PlayBook. Recently, both AT&T (NYSE:T) and Verizon (NYSE:VZ) seemed reluctant to support the Playbook with the network and distribute it. It now seems to me that RIM is not half the company it used to be. They have problems with many aspects of the company:
Conflict with Arab countries with regard to security levels
A deficient Playbook that is definitely not ready to face Apple's iPad2
A star product not aging well (I hate the Torch!)
Business partners staying on the sidelines (application developers and wireless carriers are reluctant to invest massively in a partnership with RIM)
Still Not Selling All My Shares
Because the two brains of RIM (Lazardis and Balsillie) are still there, I'm not willing to leave RIM completely (OK, I admit it, I'm still in love with the stock). So while my heart tells me I should keep all my shares, my head is telling me this relationship is bad for my (portfolio's) health. This is why I'll be selling half of my shares and leaving the other half pending…
I know… I should have done this a while ago…