Nine years, five months, 17 days and counting... It's been that long since EDGAR Online, Inc. (NASDAQ:EDGR) announced its commitment to build an XBRL data repository for SEC-reporting companies. [And, they have over $42 million in NOL C/F to prove it.]

Now, starting in late July (in about 40 trading days), a massive third wave of about 8,000 companies will start filing their SEC Forms 10-Q and 10-K in the XBRL mandated format. Thanks to EDGAR Online's strategic partnerships with RR Donnelley & Sons (NASDAQ:RRD) and PR Newswire's Vintage Filings, the company is poised to dramatically increase its XBRL filings business.
Phase 3 of SEC's XBRL Mandate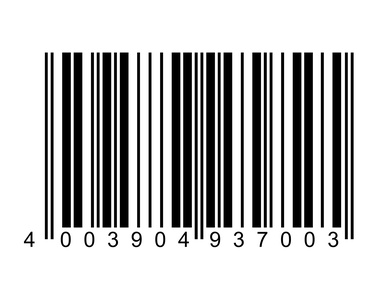 For the quarter ending June 30, 2011, all U.S. SEC-reporting companies will start filing their 10-Ks and 10-Qs in the XBRL reporting format. XBRL allows financial data and text to be highly structured, granular, comparable, machine-readable, standards-based, and widely accessible, thereby allowing greater transparency in the financial markets-- a coding technique often described as the barcoding of financial data.

The SEC mandated a three-year phase-in period (starting in June 2009 for large companies) for companies to comply and also required mutual funds to report in XBRL starting in 2011.

Here is an example of an XBRL Instance Document filed by RR Donnelley using EDGAR Online's I-Metrix Xcelerate solution. It is for Apple's 2010 10-K filed on 4/21/11. As you scroll through the report, think of over 10,000 SEC-reporting companies filing reports like this quarterly and archived by the SEC for future access. Here is Apple's complete text submission related to its 10-K filing. Right now, EDGAR Online's XBRL database includes virtually all SEC-reporting companies' data for more than a decade. Obviously, knowing how to mine their XBRL database and how to develop applications using that database is a major technology resource-- especially now that the SEC has required XBRL as the required reporting format.

Although EDGAR Online (EDGR) has a proprietary, time-tested software solution for converting financial reports to the XBRL format, in February 2011 management struck a key business processing agreement with SunGard Data Systems to help meet the SEC's Phase 3 filing demand. And, importantly, in early 2010 Bain Capital provided EDGAR Online with sufficient capital to ramp up before the start of Phase 3 filings. In its recent Q1 conference call, EDGAR Online management noted that its employee count is now 250 vs. 89 a year ago.

EDGAR Online, Inc. is a pure play on XBRL. First-quarter results indicate that the company is gaining traction:
XBRL Filings quarterly revenue increased 152% YoY 3/31/11
Deferred revenue increased 11.6% from 12/31/10 to 3/31/11
Once companies file with the SEC, their reports are accessible to the public. Therefore, we will start getting a sense of EDGAR Online's market share data in late July or early August. This expected timeframe is based on the fact that in the first quarter of 2011 EDGAR Online filed for Apple (NASDAQ:AAPL) on 4/21, Amazon (AAPL) on 4/27, Microsoft (NASDAQ:MSFT) on 4/28, and Google (NASDAQ:GOOG) on May 10. EDGR shares are now trading at $1.20 (52-week range: $1.80 - $0.75). Short interest per Nasdaq as of 5/13 was 611,344 shares-- indicating a short cover ratio of 14.2 days.

I attribute the miserable trading record of EDGR common shares to the significant operating losses that the company has incurred from developing the XBRL database, XBRL analytic tools, and various XBRL proprietary data-sets. Certainly in the big picture, EDGR went public on May 26, 1999 at $9.50 and has lost money every year since.

But now, at last, EDGAR Online is projecting sharply rising revenue of 25% per year in each of the next three years. We will start seeing major improvement in the bottom line in the third quarter---when Phase 3 XBRL conversion fees are booked. I also expect the second-quarter to be materally better than Q1 due to the company's recent success in providing XBRL mutual fund filing solutions for Merrill Corporation, PR Newire's Vintage Filings, and others.

Publicly Traded U. S. Companies with XBRL Resources and Filing Capacity
Although I have identified only two publicly traded companies that have meaningful exposure to the U. S. XBRL market, there are several independent solution providers that are privately held or part of much larger publicly traded companies. The XBRL mandate is, in fact, the digitization of financial reported data so that investors, analysts, and software data providers can provide defined financial data-- as reported by the issuers and not as interpreted by data input providers.

Two Plays on XBRL

Partial List of Other Companies with XBRL Resources
Business Wire (Berkshire Hathaway)
Bowne (RR Donnelley)
Clarity Systems (NYSE:IBM)
EZ-xbrl
EDGARfilings (Thomson Reuters)
Fujitsu (OTC:FGELF)
Merrill Corporation
NeoClarus
Oracle (NASDAQ:ORCL)
P3XBRL
raas-XBRL
Rivet Software
SAP (NYSE:SAP)
Trintech
UBmatrix (EDGAR Online)
Vintage Filings - PR Newswire (UBM)
WebFilings

There are many management, accounting, and auditing areas where XBRL is required or is rapidly becoming the preferred solution. The large enterprise platforms like Oracle and SAP have already integrated XBRL into their systems by using the UBmatrix XBRL Engine. And companies are gradually integrating XBRL into their internal accounting and audit controls.

In the future, other XBRL areas may be mandated to afford better transparency and accuracy of data (i.e., corporate actions, proxies, other Section 16 filings, asset-backed securities, municipals, medical, CSR, and various Federal government agency reporting). EDGAR Online noted in a recent conference call that they are working on "other XBRL data-sets" including, among others, health care data.

EDGAR Online's Groundbreaking 2001 Announcement
In a bold strategic move, EDGAR Online literally "bet the ranch" on the XBRL technology---after having already "democratized" the public's access to SEC data. For perspective, see the December 14, 2001 excerpt below from XML on Wall Street:
[Dec. 14, 2001] EDGAR Online has unveiled a new service called XBRL Express, which is to become a public repository for XBRL-tagged company financial statements, at yesterday's Extensible Business Reporting Language (XBRL) organization meeting.

XBRL Express is intended as a single source database for analysts, investors, credit and lending institutions, news organizations and accountants. The service will initially hold statements from 80 companies across 12 industries, although this is likely to expand. [Indeed it has. EDGR's database has grown to over 10,000 companies' financial data for the last 10 years+---with each company's data deep to around 6,000 tagged data-points and also standardized to the SEC taxonomy.]

Mike Willis, chairman of the XBRL organization's Steering Committee and a partner with PriceWaterhouseCoopers, says, "XBRL will benefit all users of the financial information supply chain-public and private companies, the accounting profession, regulators, analysts, the investment community, capital markets and lenders, as well as key third parties such as software developers and data aggregators.
EDGAR Online's Decade-Long Commitment to XBRL
EDGAR Online proceeded to build, year after year, its XBRL database and became a leading proponent of the XBRL standard for SEC-reporting companies. Along the way, the company widened its commitment by building financial analytic tools that used XBRL data. Today, its flagship I-Metrix Professional investment analytic tool, built as an Excel add-in, is marketed by Thomson Reuters via its Checkpoint platform. EDGAR Online's recent press release gives a good background of its current operations.

There are two other areas I'd like to mention about EDGAR Online---areas that are non-quantifiable but potentially game-changing:
First, the company's subsidiary, UBmatrix, provides the XBRL engine to Oracle's and SAP's enterprise platforms. To get a sense of the Oracle platform, here is a short video of UBmatrix and Oracle jointly presenting at the XBRL International meeting in Brussels last week regarding "Querying, Analyzing, and Managing Large Volumes of XBRL Filings."

Second, in 2004 UBmatrix (now EDGAR Online) applied for a basic U.S. Patent (not yet granted) for a "Method For Searching Data Elements on the Web Using a Conceptual Metadata and Contextual Metadata Search Engine." Because of the patent application's possible significance, here are further notes on the XBRL Search Engine. Markets are currently exploring new search methodologies, and XBRL search is a straightforward way to search data.
Brief Comments on Issuer Direct Corporation (ISDR)
The other XBRL play I mentioned above is Issuer Direct Corporation (52-week range $0.35 - $0.13) The company specializes in providing financial regulatory compliance services to SEC-reporting companies such as:
XBRL SEC reporting for companies (via its QXi brand)

XBRL Mutual Fund reporting (via partnership with EDGAR Online)

Full print-on-demand services

Section 16 SEC reporting

iProxy Direct for shareholder voting

Stock registrar and transfer service under the Direct Transfer brand

Shareholder communications such as newswire and IR web services
Issuer Direct has developed a fascinating XBRL-based Interactive Fund Platform that was released on January 12, 2010. And, its 2011 recent first-quarter report noted that it had signed up post-sale fulfillment agreements with key mutual funds and brokers for the iFund Direct Platform. Also, the company noted that it had "secured commitments to perform XBRL services for hundreds of issuers."

Issuer Direct has a market cap of only $3.8 million, is thinly traded, and must be viewed as speculative. In the company's recent 10-Q, ISDR reported that in April it had repurchased 125,000 of its shares at 0.22 per share. ISDR shares are now trading at approximately 1.0x 2010 annual revenue and 4.3 times 3/31/11 book. Due to the seasonality of proxy services, the second quarter tends to be the highest revenue quarter of the year.

Issuer Direct has no debt outstanding and is now trading at 11.0x 2010 earnings. The company expects (per 10-K) substantially higher revenue in 2011. Trading in Issuer Direct stock is infrequent, and the wide bid-asked spread indicates the shares' extreme lack of liquidity.

There is a chance that Issuer Direct may be able to stay independent due to the large control blocks of its common stock. The company has an excellent and highly defined business model. By offering a unified set of regulatory filing solutions, Issuer Direct's potential market is broad and expanding.

Disclosure: I am long EDGR, ISDR.