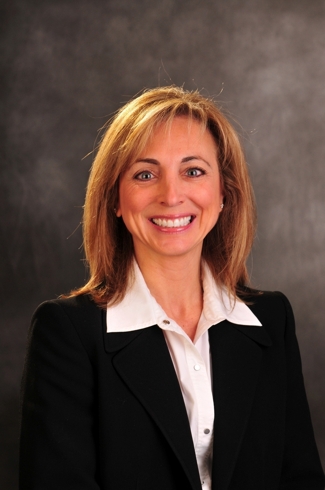 Click to enlarge
Michelle Girard is a managing director and senior economist at Royal Bank of Scotland (NYSE:RBS). She appears often on NBC, CNBC, Bloomberg TV, and Fox News.

Harlan Levy: What do the broad-based decline in durable goods orders, weak housing numbers, and job, unemployment, and jobless claim data indicate about the U.S. economy through next year?

Michelle Girard: We definitely have seen some disappointing economic reports in recent weeks. This has led many, including ourselves, to lower their expectations for growth in the second quarter. However, we always believed that the second quarter growth rate of the economy would disappoint, in part due to temporary factors.
In particular, we worried that the run-up in gasoline prices in the spring would restrain consumer spending and also that supply disruptions associated with the earthquake in Japan would lead to weaker manufacturing activity. That said, we still expect growth in the second half of this year will accelerate noticeably as some of these temporary factors reverse. That gasoline prices have come down is a very positive development for the consumer going forward.
Looking further ahead, our view is that 2012 will be slightly better than 2011. The economy is on solid footing. However, numerous headwinds remain, which will keep growth far slower than should otherwise be the case.

H.L.: What do you see for the economy and Gross Domestic Product after 2012?

M.G.: Beyond 2012 the outlook for growth is perhaps not much different, though there is risk of greater fiscal drag. Depending on the timing and the composition of any long-term budget deal there could be ramifications for the U.S. growth outlook.

H.L.: What about jobs and housing?

M.G.: Housing is likely to remain stagnant for several years. The sector is faced with oversupply, and it's going to take a long time for prices and demand to recover. I don't anticipate or worried about a double dip in housing, nor a further double-digit decline in prices. However, I am not optimistic about the meaningful improvement in housing any time soon.

With respect to jobs, I'm more upbeat. I believe firms have the wherewithal to hire and in fact have been picking up their pace of hiring. I expect we'll continue to see job gains sufficient to produce a gradual decline in the jobless rate over the coming years.

H.L.: How many new jobs per month will be needed?

M.G.: As a rule of thumb, roughly 125,000 to 150,000 new jobs per month must be created to absorb new entrants into the labor force and thus bring the unemployment rate down. We believe that over the next year job growth will average more than 200,000 per month. It sounds good until you calculate that that translates into about 2.5 million jobs per year and that it will take another three to four years until all of the 8.5 million jobs lost during the recession are recouped.

H.L.: What's in store for the dollar, and is a weak dollar not only inevitable but also good for the U.S. economy?

M.G.: The dollar has been under pressure but has actually been strengthening recently, and our expectation is that the dollar will continue to strengthen, supported in our view by expectations of the Federal Reserve tightening starting in 2012.

A weak dollar has served its purpose in the early stages of this recovery as exports played a much more significant role in boosting growth than is typically seen as the economy emerges from recession. Going forward, our reliance on global growth will be reduced because we've now moved to a more mature expansion, and domestic demand is picking up and should be sufficient on its own to sustain growth.

H.L.: What do you see happening after June when the Federal Reserve ends QE2 — the purchase over several months of $600 billion in Treasury notes and bonds aimed at injecting cash into the economy and lifting the stock market?

M.G.: The ending of QE2 is unlikely to have any significant economic impact. In terms of the markets, we are mindful of the possibility that some of the assets that have benefited from QE2 might not perform as well when the program ends.

For example, in our view equity prices have to some extent been boosted by all of the dollars being added into the system, and once the Fed stops this injection we may see the equity markets perform in a less stellar fashion.

H.L. Some analysts say proposals for immediate and dramatic spending cuts with no tax increases would result in a flood of job cuts and increased housing woes that could ruin the recovery. What do you think?

M.G.: In terms of the impact of fiscal policy, it depends significantly on the time frame. If spending is going to be cut by $1 trillion over the next year that certainly could have significant adverse consequences for the economy. None of the plans being discussed proposes to cut spending that dramatically over that short of a time frame, and ultimately, the reality is that significant deficit reduction will probably only happen through a combination of both spending cuts and some tax increases.
If you want to get serious about deficit reduction, everyone has to share the pain.

H.L. There's been a lot of concern over possible global contagion from the dramatic debt problems in Greece, Portugal, Ireland, Spain, and Italy. How much of a threat is there to the U.S. economy?

M.G.: The way that the European problems impact the U.S. would really be through the financial market channel. If equity prices were to fall or credit conditions tighten, there would be knock-offf effects on the U.S. Thus far, the markets seem to be holding up in the face of the uncertainty associated with the European debt problems, but this is going to be something that's important to watch as we move through the summer, and it does present a downside risk to the U.S. growth outlook.

Disclosure: I have no positions in any stocks mentioned, and no plans to initiate any positions within the next 72 hours.