The March S&P/Case-Shiller housing numbers were released this morning, and the results weren't pretty. Only two cities were up month over month (Seattle and Washington DC) and just one city (DC) is up over the last year. Minneapolis, has been the biggest area of weakness over the last month (-3.74%) and year (-9.97%).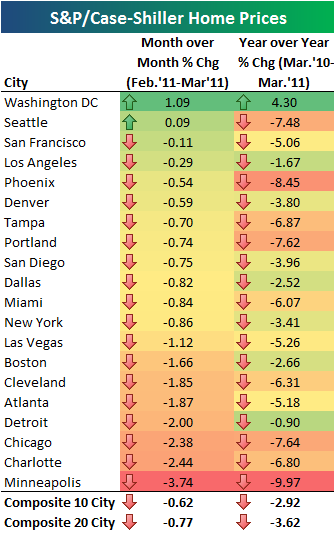 In the chart below we highlight how far each city is from its recession low. As shown, 12 cities and the 10-city composite index hit new lows in March. If this isn't a double dip, we don't know what is.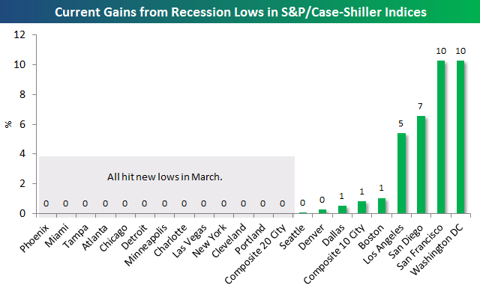 In this next chart we highlight the distance from the all-time highs for each of the Case-Shiller cities and the two composite indices. As shown, Las Vegas is down the most from its high, losing 59% of its value. Phoenix ranks second worst at -56%, followed by Miami at -51%. Every city is still down at least 10% from its all-time highs.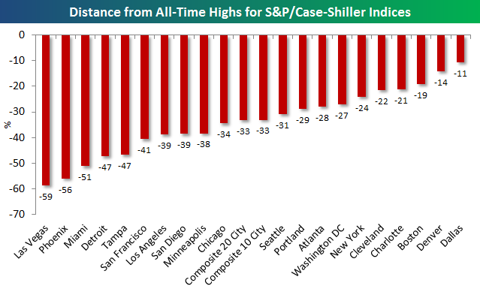 Below are monthly year-over-year % change charts for each of the Case-Shiller indices.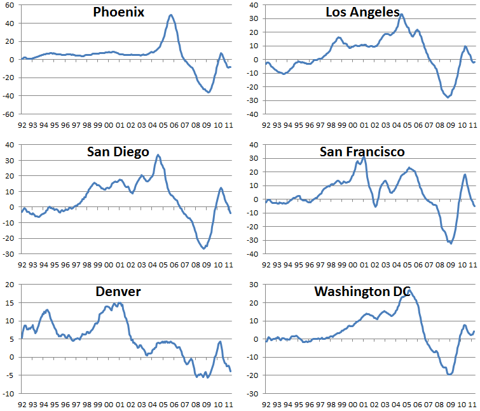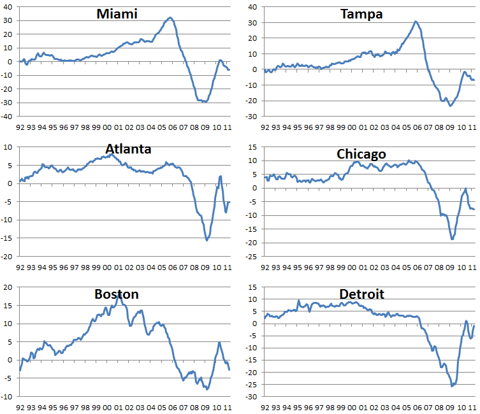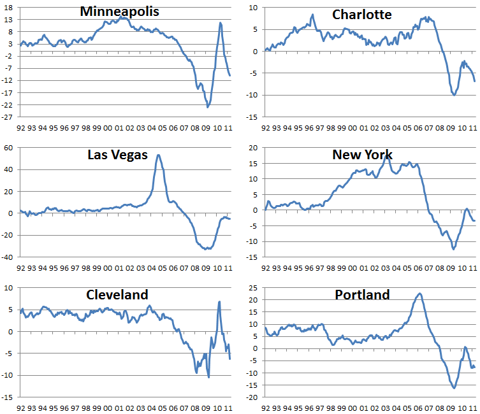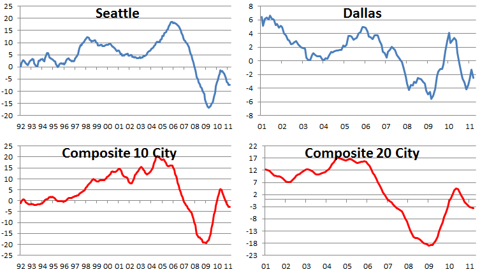 (Click charts to expand)