Market Recap:
Stocks had a great day Tuesday. The Nasdaq rose 1.4%, while the S&P 500 (NYSEARCA:SPY) added 1.1%. Both indexes are above their 50-day moving averages.
The gains were on very high volume. This high volume has changed the outlook for the market from being in a correction to starting an uptrend. You need to remember that this is a short-term prediction.
The next few days could be very interesting. There are a lot of stocks that are forming bases. If the market uptrend happens to hold then these stocks could be good buys.
What I would advise doing for the rest of the week is holding what you have and buying fundamentally and technically strong stocks. Don't go all in though! You want to be ready just in case the market turns around - (click charts to enlarge).

S&P 500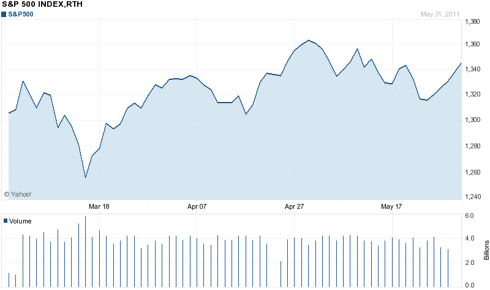 Stocks to Mention:
Open Text (NASDAQ:OTEX) had a good day, along with a lot of other technology names. Volume was a little below average as the stock went up 2%. OTEX seems to be completing a pattern that would give you a buy-point around $67. You would need to see the stock jump past that point or to it in heavy volume. This could happen this week or next week so do keep an eye out for it.

OTEX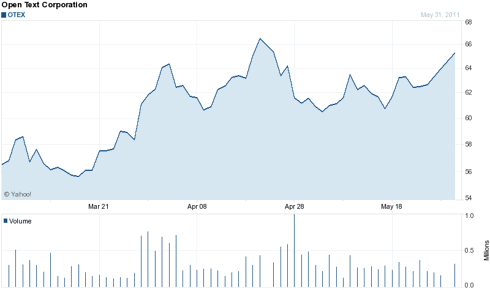 Travelzoo (NASDAQ:TZOO) was up big on an upgrade from Morgan Keegan. 3.4 million shares were traded trumping the usual 1.3 million.

TZOO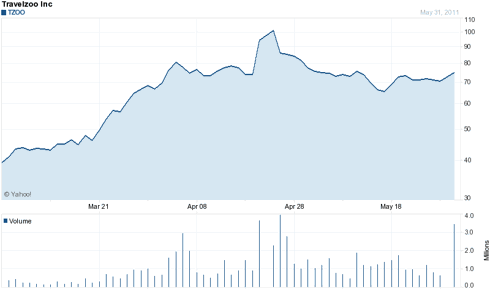 Phillips-Van Heusen (NYSE:PVH) ended the day down, but when it reported earnings after hours it soared 2%. PVH reported earnings of $1.23. Revenue came in at $1.37 billion. The company also sees 2Q EPS coming in at $0.93 to $0.95.

PVH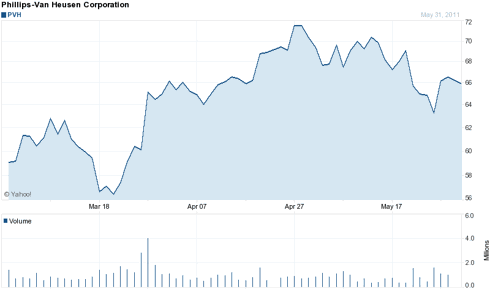 The market really seemed to take off just because of the Greek bailout news. Housing prices and consumer confidence weren't too hot. I would still remain a little cautious. Stick with strong stocks. Ones with great fundamentals and charts like the ones above. Other stocks that fit that screen are lululemon athletica inc. (NASDAQ:LULU), Fossil, Inc. (NASDAQ:FOSL), Herbalife Ltd. (NYSE:HLF), Arm Holdings (NASDAQ:ARMH), Deckers Outdoor Corporation (NASDAQ:DECK), and Altera Corporation (NASDAQ:ALTR).


Disclosure: I am long OTEX.