Is it possible to build a portfolio that does not include U.S. stocks or international equities? The following portfolio was suggested by a reader and it originates from a well-known author. Here are the five ETFs that make up this conservative portfolio.
Below is the Quantext Portfolio Planner (QPP) analysis. Readers may be surprised how strong a non-equity portfolio can be considering it only includes five ETFs (click to enlarge images):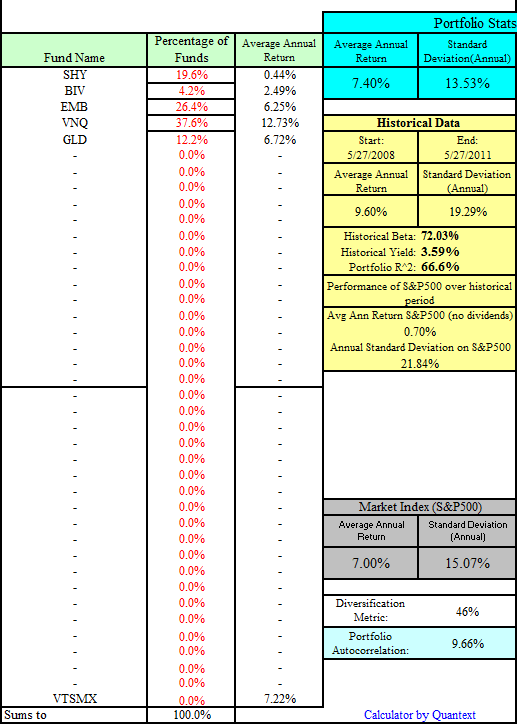 The above portfolio is projected to outperform the S&P 500 by 0.4% over the next year and it has a Return/Uncertainty ratio of 0.54. Yes, this is a little lower than our goal of 0.60, but it is not critical considering some of the other positive aspects to this portfolio. Consider the high Diversification Metric (DM) of 46% and the excellent Portfolio Autocorrelation value of 9.7%. Do a search for Portfolio Autocorrelation to find out more about this metric.
When I checked the "Delta Index" on this portfolio, none of the ETFs are currently priced to buy, but each investor needs to do their own research.
Here is the Correlation Matrix.