Groupon filed Thursday with the SEC to raise up to $750 million in an initial public offering. The Chicago, IL-based company is a local e-commerce site that serves as an intermediary between merchants and customers, allowing merchants to broadcast sales and discounts (groupons) to local Groupon members.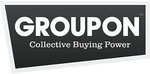 According to the SEC filing, Groupon operates in 175 different markets in the US and 43 different countries, allowing over 56 thousand merchants to advertise sales to over 83 million subscribers using daily email, website postings, mobile applications, and social networks. Reaching beyond its American roots, the company derived only 46% of its revenue from its North American segment in the most recent quarters. In the three months ended March 31, the company's broad subscriber base purchased over 28 million groupons.
Groupon generates its revenue when customers purchase their coupon offerings, with gross profit being the amount of the ticket price retained after paying a percentage to the offering merchants. The company has grown revenue by leaps and bounds since it was founded in November 2008, and generated $645 million in revenue for the March quarter, up a whopping 63% from the fourth quarter 2010. Although it is not yet profitable, Groupon's free cash flow is positive ($72 million in 2010 on $713 million in revenue) due to the lag in paying merchants their share of customers' up-front payments. The company plans on using the proceeds from the offering to bolster working capital and for general corporate purposes.
Groupon's filing is a further indicator of the recent strength and continued interest in internet companies. Year to date there have been 69 IPOs launched, of which 28 are venture capital-backed. These 28 venture-backed deals have averaged a 23% return versus an average 6% return from the rest. These results, the high profile launches of companies like LinkedIn (NYSE:LNKD), and a proliferation of funds seeking returns from the growth of social media have given impetus to a further round of offerings with notable tech companies like Zynga and Pandora Radio (NYSE:P) joining Groupon in seeking public offerings. Pandora set terms for its IPO Friday and is looking to raise $109 million when the deal prices the week of June 13.
Groupon plans to list under the symbol (NASDAQ:GRPN). Morgan Stanley, Credit Suisse, and Goldman, Sachs & Co. are the lead underwriters on the deal. No pricing terms were disclosed.