It's been a bumpy market since late February. 125 on the SPY is looking mighty close, and my best guess is we will see 120 before the next big leg up. A quick look at the sector funds over the past three months will tell you that money is shifting to the more defensive areas of healthcare (NYSEARCA:XLV), utilities (NYSEARCA:XLU), and Consumer Staples (NYSEARCA:XLP).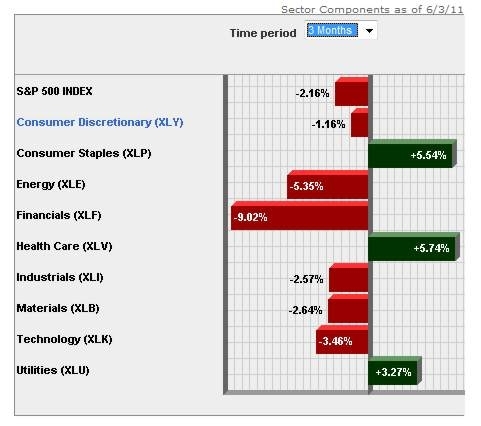 If you are one of those people thinking of selling off a couple of those higher-risk speculative stocks but still want to stay invested, here are a couple worth looking at.
Creating the Defensive Scan
To begin, we start with stocks in the small- to mid-cap range between one and three billion. We select from three of the defensive sectors, then create filters that call for a reasonable trailing PE, lower forward PE using next year's estimate, and an even lower forward PE using the EPS estimate in two years from now.
I back-tested this over the past two years using Zack'sResearchWizard. I also added in the robust test where it staggers your buying over 12 different starting weeks to make sure you didn't accidentally pick the right week to begin your test with. As you can see with the chart below, it's been quite a strong performer over the past two years with a very tight grouping. The bottom line is the two-year performance of the S&P 500 index.
[Click to enlarge]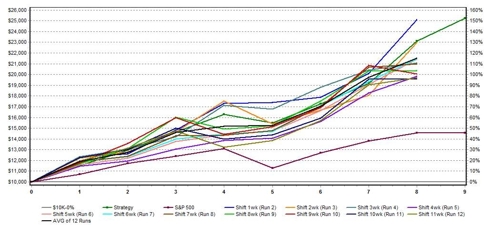 Below are some of the stats on this back-test for you number junkies. The highlights include a win ratio 10% better than the market with twice the average annual compounded return and a smaller average losing period than the market with a relatively small max drawdown. The holding period is three months or 12 weeks.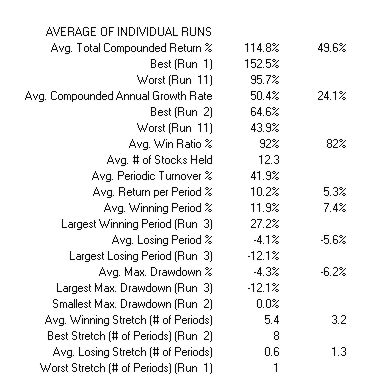 Defensive Stocks Making the Cut
Fresh Del Monte Produce, Inc. (NYSE:FDP) – Some fairly big earnings growth expectations lie with this food producer. This year it expects to see a 48% increase and next year a 63% earnings pop. The recent quarter had a nice 26.30% positive surprise and all earnings estimates were raised across the board over the past month. A nice stable price makes this a timely defensive buy right now.
Health Net Inc. (NYSE:HNT) -- Sales growth looks to turn negative while earnings are expected to grow 15% this year and 13.5% next. Again, some nice positive earnings revisions right across the board over the last 30 days. While prices have pulled back 10% over the past month, the support of $31, and $29 below that, could give a nice entry.
Brookfield Infrastructure Partners L.P. (NYSE:BIP) – This utility company has a healthy 5.1% forward annual dividend yield. This stock has been in a strong uptrend for the past two years. Despite that, the trailing PE is only 6, and the share price is only a hair above the book value. This seems to be a good buy at almost any time.
Wrap Up
Will the market quickly bounce up or will it churn and dip some more towards longer-term moving averages? While no one can be certain, moving into some defensive stocks with historically decent upsides – at least for the next 12 weeks – might give you the peace of mind to jump back in when the collective mood improves.
Disclosure: I have no positions in any stocks mentioned, and no plans to initiate any positions within the next 72 hours.