As investors digest the declines in equity markets, certain large hedge fund managers are building positions in large capitalization technology stocks resulting from favorable valuations and strong balance sheets. John Paulson recently disclosed a position in Hewlett-Packard (
HPQ
), while David Einhorn of Greenlight Capital recently purchased shares of Yahoo! (
YHOO
) and Microsoft (
MSFT
).
The tables below outline the valuation characteristics of HP, YHOO, and MSFT. As you can see, these companies have extremely strong balance sheets with significant amounts of cash and very little (or no) net debt.
[Click to enlarge]

These large capitalization technology stocks have consistently grown earnings year after year and have used the last 10 years to work through the extreme overvaluation of the late-1990 tech boom.

In fact, the price-to-earnings ratios of these large capitalization technology stocks are nearing in on the valuations of the March 2009 lows. We can see why Paulson and Einhorn have been loading up on these stocks.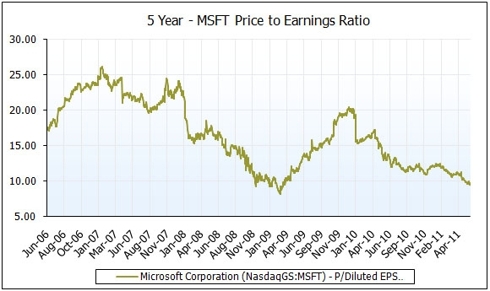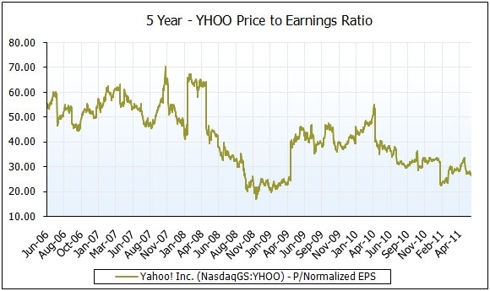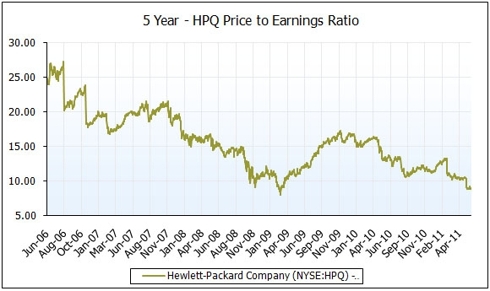 Disclosure:
I have no positions in any stocks mentioned, and no plans to initiate any positions within the next 72 hours.