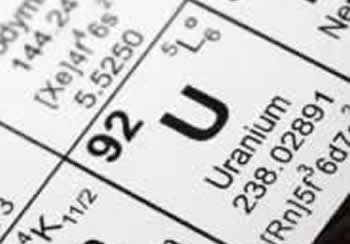 Uranium Energy Corp (AMEX:UEC), a U.S.-based uranium exploration and development company, on Thursday reported an increase in uranium production for third-quarter and announced operation updates at its Palangana mine, in South Texas, but grappled with a net loss of $6.2 million.
For the three months ending April 30, the Texas-based company recorded a net loss of $6.2 million, or 9 cents a share, compared to a net income of $3.2 million, or 5 cents a share, a year ago.
The company said that although it produced uranium during the quarter, it has not yet generated any uranium sales.
During the third quarter, which incorporates the first full quarter of Palangana mine production, the uranium explorer produced 49,000 pounds of uranium in inventory, including work-in-progress, compared to 21,000 pounds in the previous quarter.
As of the end of April, since production began at Palangana last November, a total of 70,000 pounds of uranium had been produced at an operating expense of $15 a pound.
The company said it continues to stockpile uranium inventory for future sales in the spot market, and hopes to generate its first uranium sale in 2011.
Meanwhile, production ramp-up is on schedule at Palangana. In mid-April, phase two wellfield production started. One-half of phase two's 45 production and 30 injection wells are operating today, with the rest coming on-line steadily, it said.
Development of the phase three wellfield, comprised of 20 production and 20 injection wells, is ongoing with three rigs drilling. Production from this phase is forecasted to start by September this year.
At the company's Salvo project, which is located in Bee County Texas, a total of 105 holes were drilled during an exploration program that started last November. An NI 43-101 compliant technical report filed for Salvo revealed an inferred resource estimate of 2.8 million pounds of uranium, at an average grade of 0.08%.
Phase two drilling is expected to continue through the summer to expand the resource by drilling prospective new zones and to bring much of the current inferred resource estimate into the measured and indicated categories, Uranium Energy said.
"This was an excellent quarter of operations growth for the company," said president and chief executive officer, Amir Adnani.
"We are pleased with the pace of our transition from developer to producer at Palangana," said chief operating officer, Harry Anthony.
Shares in the company were up 7.84% or 23 cents to trade at $3.10 on Thursday as of 3:30 p.m. EST. At quarter-end, the company had cash and equivalents of $33.2 million, and working capital of $33.2 million.