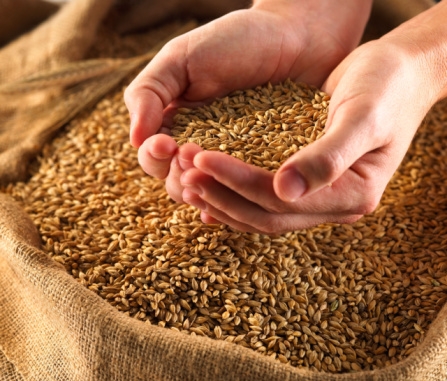 A capricious Mother Nature has wreaked havoc on U.S. crops, sending grains related exchange traded funds (ETFs) and exchange traded notes (ETNs) up along with soft commodity prices.
In May, the rising Mississippi River flooded into a large portion of farming land and ruined rice inventories, report Alan Bjerga and Whitney McFerron for Bloomberg. The U.S. Army Corps of Engineers calculate that water seeped into about 6.8 million acres across the South and Midwest regions.
In contrast, droughts in the southern Great Plains region have hurt wheat and cotton crops. The National Weather Service stated that the area received almost less than half the normal levels of rainfall in the last two months.
iPath Dow Jones-UBS Cotton Total Return Subindex ETN (NYSEArca: BAL)
iPath Pure Beta Cotton ETN (NYSEARCA:CTNN)
Additionally, if the bad weather conditions persist, further damage to corn crops could push prices to $9 a bushel, said Hussein Allidina, the head of commodity research at Morgan Stanley. Corn futures for July delivery is hovering just below $8 on the Chicago Board of Trade.
Teucrium Corn Fund (NYSEArca: CORN)
Corn prices on the CBOT have been supported by increasing demand by ethanol producers, greater use from livestock farmers and higher demand in China. As a result, the U.S. Department of Agriculture recently reduced its 2011-2012 world corn stockpile outlook by 13% to a five-year low of 111.9 million metric tons.
In recent trading sessions, the price of corn jumped after the USDA stated that corn production will be revised downward by 2% from its May estimate to 13.2 billion bushels this year, report Tom Polansek and Bill Tomson for The Wall Street Journal. The USDA monthly crop report projects wheat production to rise from 2.043 billion bushels to 2.058 billion bushels while soybean supplies will increase due to a drop in exports.
For more information on the commodities market, visit our commodity ETFs category.
iPath DJ-UBS Grains TR Sub-Index ETF (NYSEArca: JJG)
iPath Pure Beta Grains ETN (NYSEARCA:WEET)
iPath Pure Beta Softs ETN (NYSEARCA:GRWN)
Max Chen contributed to this article.