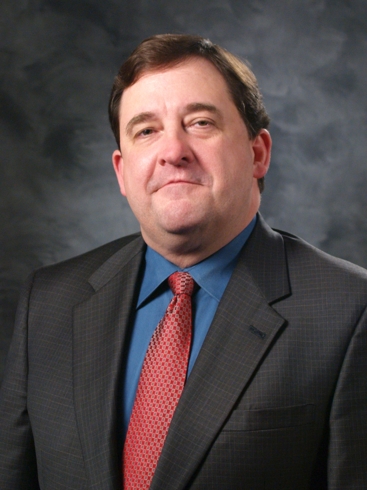 Click to enlarge
Stuart T. Freeman is senior vice president and chief equity strategist for Wells Fargo Advisors (NYSE:WFC) and held the same position with A.G. Edwards & Sons, Inc. (AGE).
H.L.: How worrisome is stock market volatility, and are we heading into a bear market?
S.F.: The volatility doesn't really concern me on its own too much. We've had a very low-volatility period ever since the Federal Reserve started discussing QE2 last year. Just the discussion gave investors some confidence, and then as the Fed started it, whenever we had something to worry about, whether it was the earthquake in Japan or the uprising in the Middle East, there was liquidity, since the Fed was buying $60 billion to $70 billion worth of Treasuries a month from the QE2 program, so some of that liquidity went to catching stocks as they fell and buying commodities and emerging market stocks — trading assets, with the expectation that Fed spending would keep the markets rolling along.
Now we're at the point where we're nearing the end of QE2 at the end of this month. The Fed will still be rolling over the debt that it holds, but it won't be aggressively buying Treasuries as it was. Maybe it will be rolling over $20 billion a month, but that's a lot less than what it was doing.
So we've got that and an economy that was slowing down before this monetary stimulus. Also, you've got some inflation tissues in emerging countries. China is raising rates very aggressively and may be starting to slow growth a little bit, and there's concern that they may slow it too much. Plus there's a question of what exactly is a hard landing in China and concerns about how much slower they want it to be. So there's some risk there and risk in Europe — concerns that Europe is just kicking the can down the road with Greece, as opposed to really solving issues there.
Also, we're mid-cycle in this market recovery. We've already had the 100 percent move in the stock market, and typically after you have an 85 to 100 percent move in the stock market, you get questions about when will the Fed begin to suck some of the liquidity out of the system and when will it raise rates. We do know the Fed is more worried about inflation than it was a year ago. And the expectation is that it's not really likely that QE3 is on the way if the soft patch continues, so the question is whether consumers will pick up the difference. But we really don't think what we see here is leading up to the next bear market.
H.L.: Why not?
S.F.: Although we have been quite soft in the first half, and although issues like the surge in commodity prices, the earthquake in Japan which slowed some suppliers down, severe weather in the U.S., and oil prices moving dramatically higher during the beginning of the Libyan crisis slowed the economy down somewhat, some of those things have backed off and are not long-term conditions. They are more transitory. So I don't think we'll remain at a 1.8 percent Gross Domestic Product growth rate as we were in the first quarter. We think we'll be approaching the high 2s and maybe 3 percent growth for the year.
When you look at other periods when we had a flat market, like 1994 when the market was down marginally and flat for the year, it's not unusual to have more volatility and not much positive movement when you get to mid-cycle and investors are questioning the continuation of economic growth and the cyclical bull market, and that's where we are now.
We think that we'll move past this slow patch, and things will be a little quicker, because some of these transitory issues will go back into the background. This has been a slower-than-average recovery versus the average of the last 10 economic recoveries, but if you compare the historic length of recoveries with the period when the Fed has loosened in the past, we think this recovery should last beyond 2014. We don't see tightness in labor. We don't see tightness in production capacity. We don't see the types of things that necessarily slow the economy and necessarily result in significant inflation. We think we'll continue to grow at a modest pace.
Also, even thought the jobs condition is nowhere near where people want it to be or need it to be, the economy is in better shape and the credit market is in better shape than a year and two years ago. It doesn't feel like it, because we really were in a very rough patch.
H.L.: What do you predict for second quarter earnings?
S.F.: Our number for operating earnings for the year is $93.50 for the S&P 500, up 7.8 percent from $86.74 for the calendar year 2010. Our number for next year is $100, up another 7 percent. Both numbers are historical highs. Revenues are not at a historical high, and stocks are not, but operating earnings are, because we've had significant increases in margins. Companies have done a good job of holding back and reducing costs, so we've had some very dramatic margin increases.
It's not unusual in the first part of a cyclical recovery to see margin expansion and earnings growth faster than revenues, but in the next phase revenues will start to grow a little bit more, and at that point companies will need to add to capacity and hire to keep up, so productivity growth will slow down, and earnings growth will also slow.
Typically, the best performance in the market occurs early when the Fed is offering liquidity. Once you get to mid-cycle you start to see slower growth, after two or three sectors have moved to all-time highs, and the S&P margins are higher, so there's less expansion in margin potential, and it slows naturally, and liquidity and monetary programs become less active.
H.L.: What sectors do you like, and which don't you like?
S.F.: We're more balanced than we were a year or two ago. At this point we're not just leaning toward cyclicals. We're overweighting industrials but not as much as we were. We're overweighting the materials sector. We have some underweights in healthcare and staples. Those are defensive areas, but in other defensive areas like telecom and utilities, we're overweight, because we like the strong and high relative yields there, and we think they'll perform better.
On the cyclical side, we're underweight technology. Technology is in more of an overbought condition. We're underweight financials right now. We're waiting for loan growth to pick up in some segments, and there are regulatory questions, but that probably won't continue forever. I think financials have lagged dramatically, and I would expect in the next 12 months our rating could go to an overweight.
H.L.: What's your outlook for the U.S. economy for this year, 2012, and 2013, given uncertainties about the debt limit, budget deficit, and QE2's end?
S.F.: They're real. The market understands that the country has issues to deal with on the deficit side. That's not lost on the market. Regarding the debt ceiling, it's hard to "guesstimate" what a group of politicians will do when they get together, but the odds are that we push the debt ceiling up. It's not necessarily a good thing, but at this point, the markets will be more comfortable with that happening as opposed to holding it flat all at once.
Really, as far as debt going down, you're probably not going to see debt declining that much. I'm hopeful that what we'll see is growth that over years will help the debt become a little smaller, but in reality we haven't paid off the debt from World War II yet. It's been rolled and is much higher now. We'll see moves for more cautious spending all across the economy, and the deficit issue is one that the market and consumers, who are deleveraging, will watch very carefully and be cautious as a result for years on end. But volatility will shake itself out by later this year, and next year we'll likely see the beginning of the second leg of this recovery, as long as we start to see loan growth pick up a little bit.
H.L.: What do you see for the dollar long-term, and is a strong dollar good for the economy?
S.F.: The dollar is weaker, and as the Fed brings rates up, possibly by mid-year 2012, that will probably help boost the dollar. Is that good? It's a question of degree. The dollar has been softening for a while. Part of it has to do with the fact that emerging countries have picked up before we have. Our interest rates are still rock-bottom, and the interest rate differential between our country and some of the countries which have picked up ahead of us makes dollar-denominated vehicles less attractive. That's what pushed the dollar down. There's less demand for dollars to buy those lower-interest rate vehicles. So now as we move further into our cycle and eventually interest rates go higher, that relative differential will shift the other way and we'll have a period when the dollar strengthens a little bit.
Is it good for earnings? In the near term, probably not. When the dollar strengthens you translate earnings from international sales at lower levels. Also, the higher the dollar is, the harder it is to sell in international markets, so overall a really strong dollar is not helpful for our economy and the markets. But over time if we have a modest decline in the dollar and not a rapid drop it's probably not going to be a bad thing for the economy and the markets. It's only when you get to the point that there's a crisis in the dollar, or other countries decide they don't want to hold these dollar-denominated products any more that you get a real problem. That's a hard thing to time whether it will happen and when. Right now I would say there aren't any viable alternatives as a central currency.
The weakening dollar hasn't hurt us, and we'll probably see some strengthening in the dollar over the next year or so before we go back to a period when the dollar softens, but a lot of it has to do with relative international interest rate levels as opposed to the deficit.
H.L.: Why has massive fiscal and monetary stimulus failed to improve unemployment and the economy?
S.F.: I think that it has stabilized the credit crisis and the economy, and it has resulted in the economy going back to growth since 2009. It has had positive impact. We've been in a condition where the financial system has been working to strengthen itself and its balance sheets, which the country needs to have, and once that has occurred we'll be at a point where there will be better credit, and the economy will be in a better condition, and lending to consumers will start to pick up. Construction and industrial lending has started to pick up, so consumers are next, but it's a little bit further down the road.
It's always the case, but no comfort to those who are unemployed or under-employed, that employment growth tends to be a lagging factor when you come out of recoveries. Clearly this time the initial claims numbers have stalled at higher levels than what you'd like to see over the last st few months. I suspect that as we get out of this soft patch we'll start to see those initial claims numbers come down off the 400,000 level by the end of the year. That's a leading indicator for employment growth and for the economy.
Disclosure: I have no positions in any stocks mentioned, and no plans to initiate any positions within the next 72 hours.