Here's a look at the P/E Ratio for the S&P 500 (NYSEARCA:SPY) going back to last June. The market's P/E is the lowest it's been in nine months (though today's rally will change that).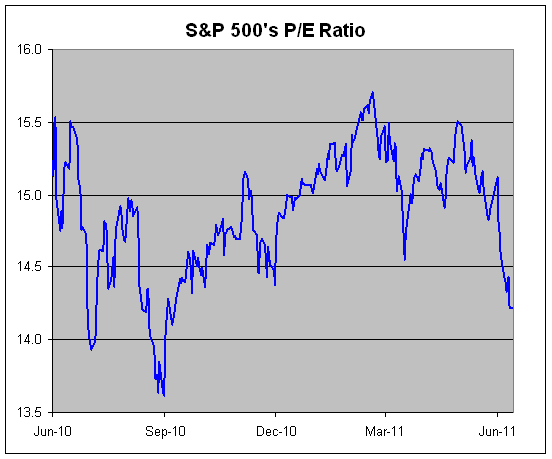 (Click to enlarge)
What's interesting to note is that the market's rally hasn't been due to higher multiples, but it's mostly been driven by earnings. In fact, at 14.22 times earnings, the market's earnings multiple is still fairly modest.
Put it this way, the S&P 500 averaged an earnings multiple of 16.94 from 2004 through 2007. Applying that multiple to Wall Street's earnings forecast for 2012, gives us an S&P 500 of 1,891.
There's a lot of ifs involved in reaching that number, but I wouldn't say that they're unreasonable. The market continues to be overly worried about the future.