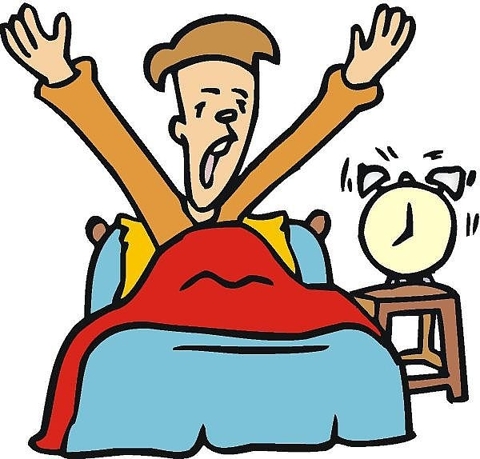 What? Are you just waking up?
We're done with our day already! At 1:43 a.m. the market finally finished a crash that gave us such a terrific entry opportunity that I sent out a special Alert to Members, which is very rare for the middle of the night so when they get one, they know something is up (and did you know you can configure you email to make a special noise when you get a PSW Alert?). We got a nice initial pop but then got stopped out as it retraced but we still had faith in the turn (and by that time, members were on in chat) at 3 a.m. so I decided to spread the word on Seeking Alpha, Stock Twits and Facebook and even LinkedIn (NYSE:LNKD) (even tough we shorted that POS) - to make sure all my friends who follow me got a chance to participate in this major rally.
Those are the same places I posted our 12 Bullish Dow Trade Ideas on Wednesday that are going to be up so much today that you will throw up if you missed them (our members never do). They are also the same places that I posted our LNKD short play (I thought it was fun irony posting a short play on LNKD using the LinkedIn site) which went like this:
$LNKD Aug $90/85 bear put spread at $3.40, selling the June $95 calls for $1.85 for net $1.55 on the $5 spread. Gotta love overpriced IPOs!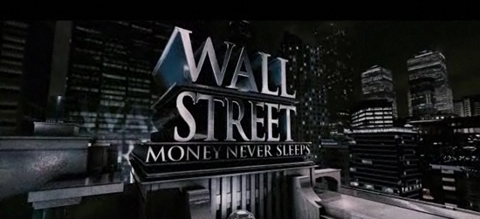 LNKD is now trading at $68.27 and the June $95 calls are expiring worthless today while the Aug $90/85 bear put spread is now $4.45 for a 187% gain in 15 days and well on track to the full 222% potential gain but, at this point, we take the money and run because it's one thing to risk $1.55 to make $5 but quite another to risk $4.45 to make .55 - get it? Even if you don't consider it to be a risky trade because LNKD is very unlikely to come back - there are still FAR better things we can do with $455 per contract between now and August than make 10%!
Wednesday's trades were much less complicated, they are just short puts on various Dow components and we had three different chances at them this week but the worm finally turned this morning where we kept chatting until 5:29, when I was able to say to our members:
Mission accomplished in futures, $93.62 on oil (stop $93.50, .25 trail), gas still cheap at $2.9189, silver $35.16 after visiting $35, RUT 780, Dow 11,914 so stops can be set and breakfast can be taken… Later!
We've gone straight up like a rocket since then so no stops yet and then the markets will open in 90 minutes and it's time to squeeze all the poor shorts as the dollar is bashed back to 75.50 as Greece is once again "fixed" - who could have ever predicted that would happen? Oh yeah, it was me - all week! Here's what I said in the 1:43 Alert to Members as it pretty much sums up the morning action:
Greenspannnnnn!!! Son of a gun, we were recovering and then that guy opened his mouth:
June 16 (Bloomberg) — Alan Greenspan, former Federal Reserve chairman, said a default by Greece is "almost certain" and could help drive the U.S. economy into recession.

"The problem you have is that it's extremely unlikely the political system will work" in a way that solves Greece's crisis, Greenspan, 85, said in an interview today with Charlie Rose in New York. "The chances of Greece not defaulting are very small."
Keep in mind that Greenspan works for Pimpco, which is buying up EU bonds at record highs ahead of Greece, which is right now in a cabinet meeting to try to work out a deal to get a bailout and end this mess. This is just blatant market manipulation that cost the Dow futures 100 points.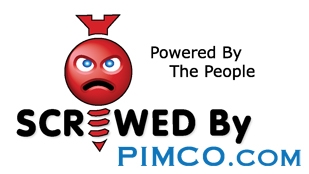 On the whole, it's another chance to go long on the futures. The new oil contracts (/CL) fell $1 to $94.60 and they are a buy here with a stop at $94.45. Gasoline (/RB) is $2.93 and playable over that line, Silver (/SI) is worth a toss at $35.25 with a tight stop as it seems to be like if Greece falls apart, silver and gold go up and if Greece does not fall apart, the dollar goes down and silver goes up. Russell (/TF) futures are 777 and a buy over that line and Dow futures (/YM) are 11,880 and a buy over 11,875.
Watch the dollar (/DX) – if it goes over 76.20 (now 76.18) we are screwed but I think this is an over-reaction and a great opportunity.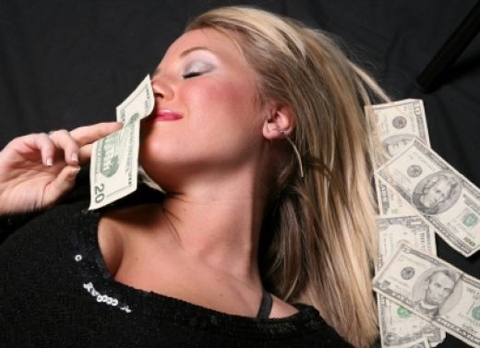 So, at 8 a.m., how is all that working out? Well oil is actually down to $94. In chat we stopped out at $94.45 (.15 loss) and re-entered at $93 so a net .85 gain at $10 per penny per contract ($850). Gasoline is $2.94, which is a very nice move in gasoline (/RB) which pays $420 per penny per contract. Silver (/SI) pays $50 per penny (futures are CRAZY) and silver is already $35.45 so that's $1,000 per contract and the Russell (/TF) is at 787 paying $100 per point, so $1,000 per contract there and the Dow (/YM) pays just $5 per point per contract but it jumped up to 12,000 and that's 120 points for $600 per contract.
As I said, we're done with our day but good morning to you!
And I'm not kidding when I say we're done - we'll be getting out of our longs (stock and option longs, that is - the futures we already killed since they are open and we hit major resistance) and shorting into this nonsense into today's chat as this is exactly what we expected to happen this week (albeit more last minute than we thought). And we'll be setting up for some serious disappointment either next week or, possibly, we keep rallying through the end of the month and then we'll have to pay the piper after the July 4th weekend. Our plan is to be pretty much all cash (in short-term portfolios, well-hedged in long-terms) and loaded up with disaster hedges by then but we'll pick up a couple of small ones today - pretty much the same ones we picked up last week when we were expecting this week's dip.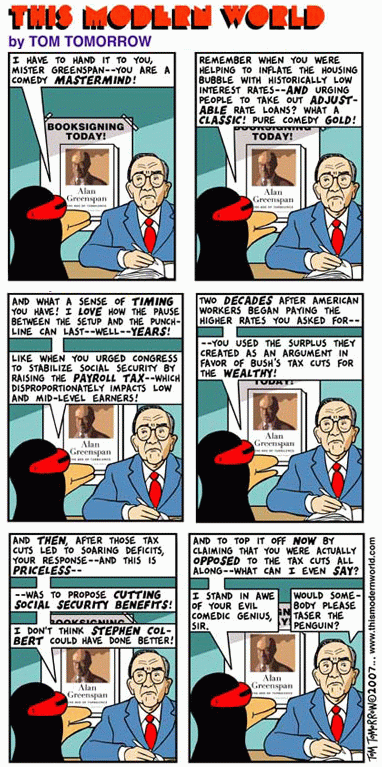 Notice that's the key to our fundamental-based style of investing. I know it seems like I drone on and on about Europe, the dollar, Japan, China, Market Manipulation, Idiot Politicians, Technical Levels, etc. - but it is all a set up that enables us to take decisive action when we get a unique opportunity like the one we had this morning. We KNOW the market was oversold, we KNOW that the MSM has been spinning Greece as far more dire than it was, we KNOW Alan Greenspan is a man that should never, ever be trusted and we UNDERSTAND whose dirty work he is doing when he makes completely irresponsible statements timed for the opening of the Asian markets intended to panic people out of euro paper.
If Greenspan is allowed to manipulate the markets and make billions of dollars for Bill Gross, why shouldn't we go along for the ride? We handed the NYMEX crooks their rear ends with $3.4Bn worth of losses since my June 1st idea "Which Way Wedne$day - Let's Break the $peculator$" - that was also a free post - I have been very generous this month. Rather than giving my Facebook and Twitter followers hair care tips or telling them what song I'm listening to - I like to give out trade ideas like that Wednesday's SQQQ July $24/25 bull call spread at .35, selling the June $23 puts for .30 for .05 on the $1 spread. Well, it may be a little early in the day but SQQQ is at $29 this morning so I'd say it's a very strong probability that this trade will finish the day up the full 1,900% expected. Not bad for two weeks ...
I described our system for shorting the oil futures in that post but I also put up a trade for non-futures players to just pick up the USO June $39 puts at .50. Those were at $1.60 at yesterday's close, up 220% which is nice but not compared to the oil futures, which closed out yesterday (the /CLN1 contracts) up $9,000 per contract. Did we crash the oil market with our trade or did we just time the trade perfectly to catch the crash in the oil market? Chickens and eggs but we're sure going to do it again next time these jokers run oil up to ridiculous prices without the fundamentals to support it.
Speaking of fundamentals - so what the heck is going on in Europe now? Well early this morning, before the EU opened, the Greek PM appointed his chief party rival, Evangelos Venizelos, as finance minister. This indicates that Papandreou is NOT going to step down as he's shoring up support within his party ahead of next week's confidence vote. That means there would be no disruption of leadership in Greece for the EU to deal with.

That then set the stage for Merkel and Sarkozy (technically, the only adults in the EU room and certainly the only ones with any money) to come out of their meeting and announce that they would not make private bondholders (PIMCO) participate in the Greek restructuring. That pushes back the idea of Greece precipitating a credit crisis and there was much rejoicing.
France had resisted Berlin's efforts in recent weeks to force private investors to participate in Greece's next round of aid and austerity, arguing that assuring markets that Greece is headed toward sound financial footing should take top priority.
France's thinking is similar to the stance of the European Central Bank, whose leaders worry that obliging private investors to shoulder costs from a Greek restructuring could set off global panic. The ECB has said it favors instead a looser arrangement through which private investors would commit to buying new Greek bonds when their existing holdings mature. "There are worries that we want to create a credit event. We don't want that. That's why we say we'll do everything together with the ECB, everything together with the (IMF and European Commission)," Ms. Merkel said.
Sound ridiculous to you? Of course it is but, for today, it beat the alternative - which would be the certainty that things are falling apart. As I said to members yesterday, the markets were priced for an actual EU collapse and anything less than that would spark a relief rally.
Here we are - let's see how long it lasts!
Have a great weekend.
Disclosure: I am long FAS, CSCO, AGQ.
Additional disclosure: Positions as indicated but subject to change.