Apple (NASDAQ:AAPL) shareholders, I share your frustration. The stock, despite a series of spectacular quarters, has not only stalled, but dropped below its 200 day moving average.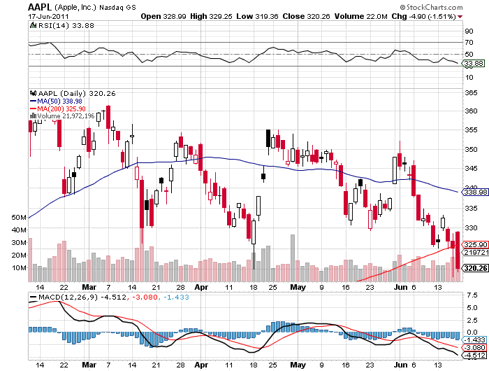 Click to enlarge All downhill from here?
Before you sell, look at the Apple's chart from 2006. It looks uncannily like the where investors find themselves today. Another horrible chart. Just like now, Apple broke well below its 200 day moving average after enduring 5 months of pain.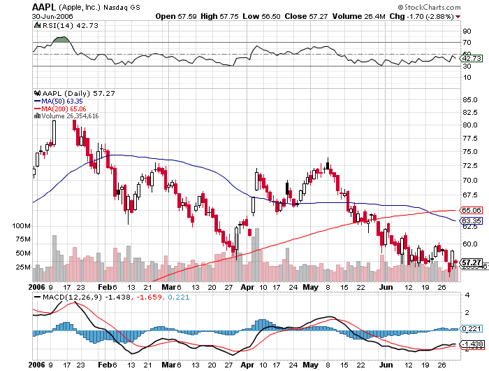 Click to enlarge
In fact, Apple's action during the first half of 2006 was even worse than 2011. The stock pulled back almost 30%. Investors were worried about a delay in updating the iPod. They fretted whether the company could come up with another product once the iPod "plateaued". Sound familiar?

All wasn't lost: the stock jumped July 19, 2006. What piece of news rescued stockholders? Earnings came out that day and investors scrambled back in, sending the stock up 15%. What were those sensational earnings? Apple made 54 cents, while the Street was looking for 44 cents. Revenues were in line.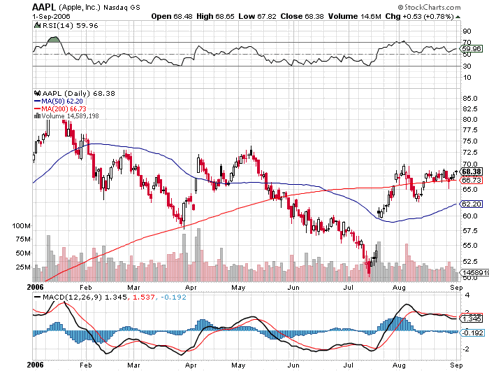 Click to enlarge
More importantly, that earnings report broke the negative momentum, got Apple investors out of their funk and the stock never looked back. July is fast approaching, and with it, Apple's Q3 earnings. Could history repeat itself?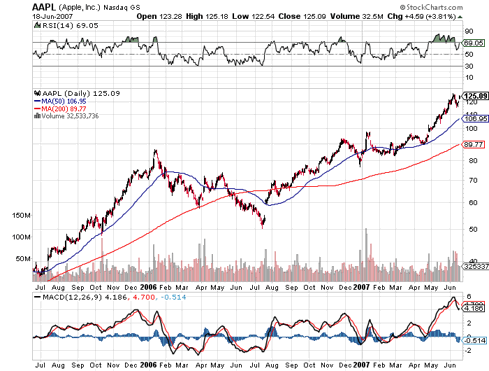 Click to enlarge

Disclosure: I am long AAPL.