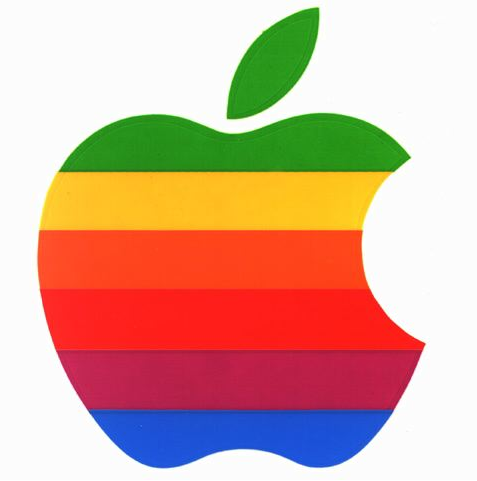 After dropping below its 200-day moving average, we wanted to see just what Apple (NASDAQ:AAPL) stock is worth. There are tons of opinions out there and many price targets, but it's always good to do some of your own research and see what a company has to do to be worth a certain price. We are going to run a breakdown for you of Apple stock, and how we came up with a price target of more than $550 for the next 12 months.


For one, we first needed to project Apple's operating income for the next five years, including this year. We forecast that the company will be able to produce just above $29B in operating income. We believe by 2015 the company should be able to produce $50B in operating income. This would be a growth rate of 72.5% in operating income over the next five years. From 2006 to 2010 (which included a recession), the company saw growth of 650% in operating income. While that type of growth is not possible, 70% is very moderate in expectations.

To figure out our price target, we also need to compute WACC, taxes, depreciation, growth in working capital, and capital expenditures. We configured the WACC at 8.65%, which we then use the present value factor of over the next five years. We saw working capital growing by $500M to $1.5B in the next five years. Depreciation growing from $1.7B to $2.7B over the next five years. Further, we saw capital expenditures growing to $5B by 2015. Overall, the company has an implied equity value of over 514M, which divided by shares outstanding rings up at $556.

Click to enlarge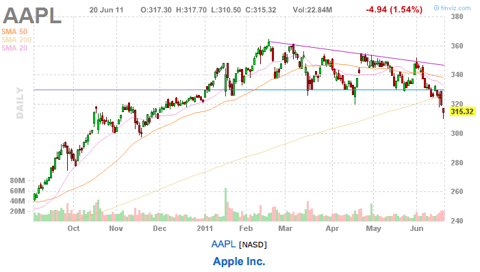 Math is not your forte? What we are proving to you though is that this PT is modest and safe. We all have heard the issues ... Steve Jobs' health and meaning to the company. The Android system taking over the iPhone (the iPhone is one product ... Android more than 20). The ability for the company to continue to innovate could be hindered as it seems to have made every size i"whatever" ... and on and on. Overall, though, you are looking at a company that has become the No. 1 brand in the world. The company that sits on $11B cash and has no debt. Further, you are looking at a company that is severely undervalued.

We would be a buyer at these levels, on any drops, and as it rises to at least $400. The next five years may see a slowdown in the power of Apple's growth, but that will not stop this stock.

Not Keen on the Price Tag of Apple?

If Apple is still slated to grow by 70%-plus in the next five years, a lot of its suppliers still have room to grow and success to be made. What companies may be better value plays than Apple (despite the value):

LG Display (NYSE:LPL) - The company supplies the touchscreen for the iPad 2 and other Applie products. The company could make $2.5B off of displays, and that would be 10% of the company's total sales.

Broadcom (BRCM) - The company supplies Bluetooth and WiFi technology as well as touch screen controls. The company could make over $6B from Apple products.

TTM Technologies (NASDAQ:TTMI) - The company supplies printed circuit boards. It is a smaller supplier, but it will do well from Ipad2 sales.
While investing is not as easy as just simple math ... fundamentals are fundamentals. We can expect that this stock is going to rise. In order to be worth $315, the company would need to see zero growth in the next five years. That's right ... zero/none/nota growth in the next five years.

Want to bet on that?
Disclosure: I have no positions in any stocks mentioned, but may initiate a long position in AAPL over the next 72 hours.