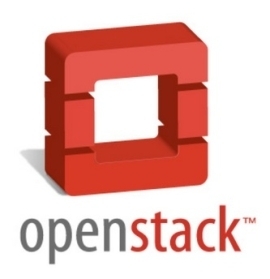 While Google (GOOG) may be the biggest open source company, the biggest winner in open source may be Rackspace (RAX).
Since announcing its OpenStack cloud project less than a year ago, the value of the San Antonio-based hosting company has doubled.
In January Seeking Alpha contributor Mark Fidleman attributed this to the "Scoble Effect" (analyst-blogger Robert Scoble is employed by the firm) but it's far more likely a cloud phenomenon.
OpenStack is based on a software project originally begun by NASA, designed to manage its computing needs. Since the project was first announced last July, in order to reduce government expenses and keep the software growing, 77 companies have joined it.
Why? Ever since Amazon (AMZN) made a success of its EC2 cloud, software companies and hosting providers have been searching for a way to match it. The hope is OpenStack will be the Android to Amazon's iPhone.
Like EC2 OpenStack provides Infrastructure as a Service (IaaS). This is the basis for creating a virtual environment in which programs or Web sites can grab as much or as little of a computer resource as needed, which is at the heart of the cloud's savings.
Once you have software tools, and a system for running programs written with those tools in a cloud, you have what is called Platform as a Service (PaaS). Microsoft (MSFT) Azure is a PaaS system. RedHat's OpenShift is designed to be an open source PaaS system.
Because it is open source, OpenStack enables innovation on top of its stack. Last month Citrix (CTXS) announced its Project Olympus, which combines OpenStack with its Xen Server, a virtualization system.
The boom in Rackspace stock is actually moving faster than the company's results. The company's revenue is up barely less than 30% from a year ago, with quarterly earnings up 40% over the last four quarters.
Rackspace's management of the OpenStack community has been criticized by some analysts, who noted that with its purchase of Anso Labs it dominates the project's governing board.
But that's not slowing enthusiasm for the software, as major commercial players including Dell (DELL), Intel (INTC) and Rightscale announce support for OpenStack.
All this is based on the idea that the Cloud is the inevitable evolution of hosted servers and mainframe computing and that, by placing itself at the center of this evolution, OpenStack is bound to benefit.
The full force of that benefit has yet to be seen on the bottom line, unless you are long RAX.