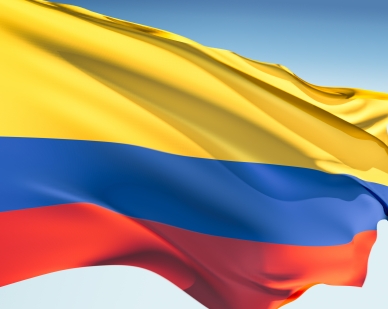 An exchange traded fund tracking Colombia was among the hottest emerging markets ETFs coming into 2011, but the fund has stalled this year.
Global X FTSE Colombia 20 ETF (NYSEArca: GXG) is flat year to date. The question is can the ETF rise above its late 2010 high, as trade talks with China are set into action.
The fund is heavily weighted in energy and the financial sector. The rate of growth in this South American country is surging, so interest rate hikes could be right around the corner, warns its central bank.
Inflationary pressure is the biggest threat to Colombia right now, as nominal and real rates are at record low levels, reports Jack Kimball for Reuters. Rates in South and Latin America had been cut to help these economies grow after the global economic crisis.
The Obama administration is not seeking congressional approval for the Free Trade Agreement (FTA) with Columbia. First, Republicans must agree to widen assistance to U.S. workers who may lose jobs as a result. Under the agreement, U.S. businesses would have access to Colombian financial service markets and tariffs would be removed on about 80% of U.S. goods entering Colombia.
Meanwhile, Colombian lawmakers have signed legislation that may open the doors to trade with China. The government has plans for two high-level trade missions over the next quarter. The "Chinese Trade Promotion and Protection" Bill will also give China certain legal guarantees on investments in Colombia.
Global X FTSE Colombia 20 ETF
Tisha Guerrero contributed to this article.