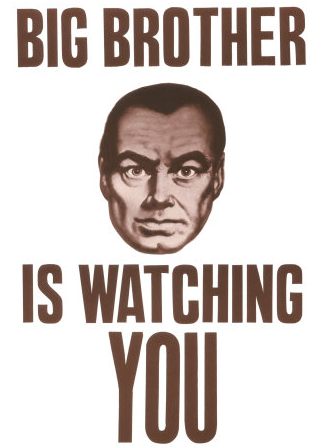 The market came back to a key rallying point at 11,900 on the Dow over the past two days, and it has shown support there. Yet, we are at a key turning point in the market. Further pressure could continue without much surprise, but at the same time, a relief rally was strong after coming to this level before. Therefore, we want to set up ideas on both sides of the market direction. What to do if we head higher? What to do if we head lower?


Heading Higher

Healthcare - We like two healthcare stocks that have dropped a bit over the past two days that seem poised to hold current levels and are showing a lot of support levels below their current price. These two healthcare stocks are Coventry Healthcare (CVH) and United Healthcare (NYSE:UNH). Both stocks are in strong price channels moving higher with several MAs below them. While we cannot be sure of the day-to-day movement on UNH and CVH, what we do see is that these stocks most likely will not drop to certain key price levels. Therefore, we believe selling puts on UNH and CVH are offering a nice premium on key price levels right now that allow you to pocket some cash and wait for the stock to maintain support at certain price levels. For UNH, we have sold the $48 puts as the stock has a bottom of its price channel at 49.25, 50-day MA at 48.75, 20-day MA at 49.25, and near-term support at 50 ... not to mention another pivot point between the price channels right below 50. A lot of selling needs to occur to break the stock. It will need a 5%-plus drop to hit $48, which would most likely mean a 5% pullback on the market. CVH has excellent support as well, and we like selling the $33 or $32 puts. A vertical 33/32 put spread also would be excellent.

Click to enlarge charts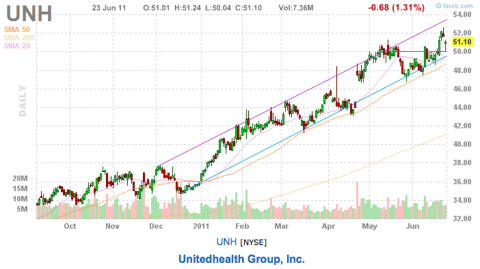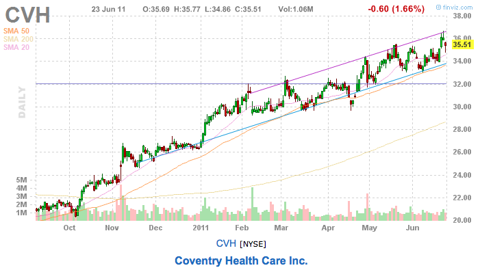 Pilgrim's Pride (NYSE:PPC) - The chicken manufacturer has had a great rebound after its last earnings report was released. The stock, which fell to the low $4 range, has come all the way back to above $5, and it would be an excellent buy on a market rebound day. The stock has shown great support on up days with strong volume coming in as the company has announced it is seeing nice projections and switching to cheaper wheat feed. It also has just rallied above $5, which is a key level that provides the ability for mutual funds and institutional traders to buy the stock. The company also recently received a nice upgrade. Things are definitely looking up for the stock, and it seems to have room to grow to $5.50 without much trouble. Pick up on a dip closer to $5 or at the beginning of a strong up day.

Click to enlarge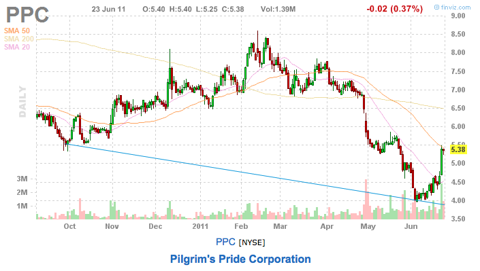 Oil - We like going long on oil from these levels. Greece announces austerity plan with EU and IMF. This will drop the dollar and will help oil to make a move higher. While the supply is definitely a headwind, the drop today was significant enough to price it in, and the new plan will definitely increase the euro. The dollar index drop will be bullish for oil moving forward. We like oil to continue higher from $90 to $92.50. To get a nice play, we like the USO $37 Calls for Jul11. Additionally, we think selling puts on Halliburton (NYSE:HAL), ConocoPhillips (NYSE:COP) and ExxonMobil (NYSE:XOM) make sense as energy stocks should probably also get some relief from this news moving into tomorrow.

Click to enlarge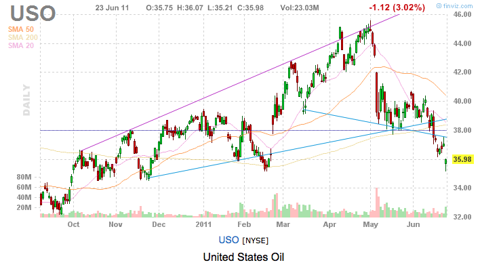 What If We Move Lower?

With the late day rally today, that could happen tomorrow back to 11900 on the DJIA.
Veeco Instruments (NASDAQ:VECO) - This stock broke its upward price channel today, and downward pressure could continue to the 200-day MA at 45.00. The company has very weak technicals working against it. Fundamentally, the LED market continues to be pretty weak. Recent reports highlight further pricing pressure on VECO, and the stock has not held MAs well. The company is also seeing pretty heavy downward volume on the pullbacks, which is a weak sign as well. We would be a seller of the stock on further downward pressure in the market.

Click to enlarge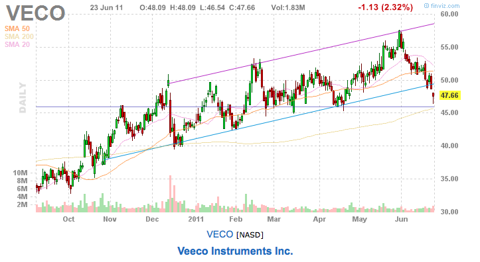 Valero (NYSE:VLO) - While we are short-term bullish on oil, the oil market can be a volatile beast that has a mind of its own. If oil were to decline from these levels or stay neutral, we could see trouble ahead from VLO. The stock has a pretty significant downward wedge pushing it down, and it is about to meet a breaking point at $24 where its 200-day MA sits. If it breaks that MA, the downward pressure on VLO could be quite significant. We would be watching that line closely. A move to that line seems likely on more pressure, which can be traded for a scalp.

Click to enlarge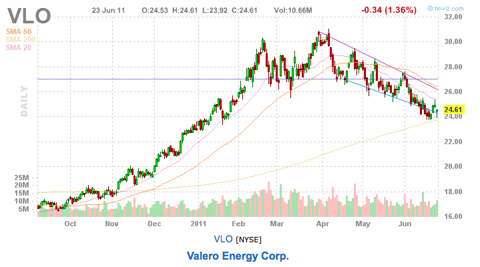 That's what we are seeing right now.
Disclosure: I am short UNH.