While equities did well yesterday, commodities didn't. One commodity that had another rough day was silver.
Below is a six-month chart (click to enlarge) of the heavily traded Silver Trust (NYSEARCA:SLV). After declining more than 2% yesterday and 8% over the last four days, SLV is now below its closing low from mid-May.
With this key support level broken, is silver about to take another leg down?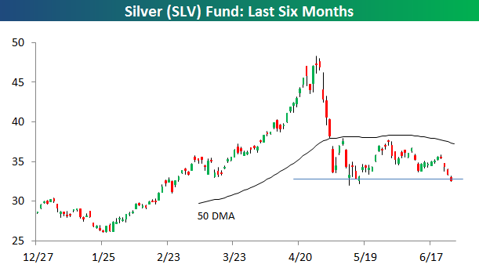 Click to enlarge