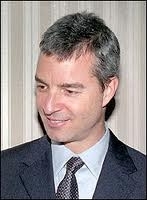 New York-based Third Point LLC, with $2.3 billion in equity assets under management, was founded in 1995 by CEO Daniel S. Loeb. The firm's hedge funds include Third Point Partners, Third Point Opportunities Master Fund, Third Point Ultra Master Fund and Third Point Resources.
In addition, they also have a venture capital arm, Third Point Ventures, based in Sunnyvale, CA, that is focused on early stage alternative energy and clear tech companies. Besides New York, they have additional offices in Los Angeles, Hong Kong, Bangalore and London.
Mr. Loeb is well-known in the financial world for writing a scathing letter to financial executives, expressing his disapproval of their performance and pushing for changes; however, such shareholder activism accounts for a minor part of his investments. Third Point hedge fund has returned 9.44% annualized in the last three years versus 1.4% for the S&P 500.
The fund holds a moderately concentrated portfolio of 65 positions, with 40% of its holdings in large-caps, 35% in mid-caps, and the remaining 25% in small-cap equities. Its portfolio turnover is 100% implying an average holding period of one year.
Based on the most recent SEC 13-F filing for the March 2011 quarter, we determined that the portfolio is over-weight basic materials (10%), energy (35%) and consumer cyclical (5%) sectors, and it is under-weight consumer non-cyclical (4%), healthcare (3%), capital goods (1%) and technology (10%) sectors, compared to the weighting of these sectors in the overall economy.

The following summarizes its largest new buys and sells in the latest reported 13-F filing for the March 2011 quarter, and updated based on any 13-G filings since the end of the quarter:
Table
Market Value at end of March 2011 Quarter

Change in Value from Prior Quarter

New 13G 5% Ownership Filing Since End of March 2011 Quarter

Lender Processing Services

Lyondellbasell Industries N V
Credit: Historical fundamentals including operating metrics and stock ownership information were derived using SEC filings data, I-Metrix® by Edgar Online®, Zacks Investment Research, Thomson Reuters and Briefing.com. The information and data is believed to be accurate, but no guarantees or representations are made.
Disclaimer:
Material presented here is for informational purposes only. Nothing in this article should be taken as a solicitation to purchase or sell securities. Before buying or selling any stock you should do your own research and reach your own conclusion. Further, these are our 'opinions' and we may be wrong. We may have positions in securities mentioned in this article. You should take this into consideration before acting on any advice given in this article. If this makes you uncomfortable, then do not listen to our thoughts and opinions. The contents of this article do not take into consideration your individual investment objectives so consult with your own financial adviser before making an investment decision. Investing includes certain risks including loss of principal.
Disclosure: I have no positions in any stocks mentioned, and no plans to initiate any positions within the next 72 hours.