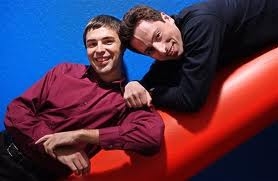 When Eric Schmidt stepped down as CEO of Google (NASDAQ:GOOG) he said that adult supervision was no longer needed. Its founders Larry Page and Sergey Brin where well prepared to run the show. Based on this past week's bidding for Nortel's (NYSE:NTL) patent portfolio, the jury may still be out on that pronouncement.
CNN Money sums it up quite well.
Perhaps if it had been Google (GOOG) that was getting hauled into court for patent violations it would have fought harder to win this week's auction for the rich portfolio of intellectual property bequeathed by the bankrupt Nortel Corp.

But it was Google's Android partners — the HTCs, Motorolas and Samsungs of the world — that were getting sued for making smartphones that look and feel suspiciously like the iPhone.
And when bidding for the patents that would have bought Android some legal protection got serious, Google started playing games.

Quoting "three people with direct knowledge of the situation," Reuters reported late Friday that Google was making bids that were literally irrational — using numbers like Brun's constant (1.902160540…), the Meissel-Mertens constant (0.2614972128…) and, when they got permission to go past the $3 billion limit, pi (3.14159…).
The consortium of Apple (NASDAQ:AAPL), Microsoft (NASDAQ:MSFT), RIM (RIMM), Sony Ericsson (NASDAQ:ERIC) and EMC didn't impress their dissertation professors with fancy numbers, but won the bid. You have to wonder what Google was thinking considering the legal state of Android:
These problems don't go away with winning the Nortel auction, but at least it increases their bargaining power.
On Friday, InterDigital (NASDAQ:IDCC), owner of a broad spectrum of wireless patents, was up 14.7% – no doubt related to the size of the Nortel deal. Motorola was also up 6.5%; without any other news one must surmise that the gain was partially related to the patent deal as well.
I received an interesting tweet saying that Google and Motorola may partner more closely due to Motorola's patent portfolio. I am not sure how much a closer partnership would help, but an outright acquisition may make sense. Motorola has a market cap of $6.9B. Tack on a 20-30% premium and that's a little more than Microsoft paid for Skype. Google gains some patents that can help it and its partners in these disputes. Plus it gains hardware expertise that can only benefit its Android strategy. Makes sense to me, but probably won't happen. They could even make the premium a prime number to make their professors happy.
Disclosure: Long Apple. Short Google.
My short on Google will most likely be closed soon. Over the last 8 trading days, three of the market timing systems that I follow have moved from market sell to buy. This could be one of those rising tide lifts all boat scenarios. Also, Google+ seems to be getting favorable reviews. I believe Google is a long term short (see RIM is Done, Who's Next), but my pockets aren't deep enough to stay short as the trade moves significantly against me. I will re-short in a more favorable environment – which could be after earnings in a few weeks.