But how, you will ask, does one decide what [stocks are] "attractive"? Most analysts feel they must choose between two approaches customarily thought to be in opposition: "value" and "growth,"...We view that as fuzzy thinking...Growth is always a component of value [and] the very term "value investing" is redundant.
-- Warren Buffett, Berkshire Hathaway annual report, 1993
We take Buffett's thoughts one step further. We think the best opportunities arise from a complete understanding of all investing disciplines in order to identify the most attractive stocks at any given time. We therefore analyze each stock across a wide spectrum of philosophies, from deep value through momentum investing. The best stocks, we believe, will be attractive from a number of investment perspectives. Below, we outline a sample set of three long ideas on our best ideas list.
Ancestry.com (NASDAQ:ACOM)
Share Price: $41.00

Market Cap: $1.88 billion

TTM Revenue: $327.54 million

Our 2011 Revenue Estimate: $400.1 million

Our 2012 Revenue Estimate: $488.1 million

TTM EPS: $0.86

Our 2011 EPS Estimate: $1.25

Our 2012 EPS Estimate: $2.07

Dividend Yield: 0%
We think this online family history provider will defy the shorts in a big way. Our estimate of the company's fair value is about $70 per share. Based on short interest, the firm seems to be one of the most hated names on the NASDAQ, and this is not only why we like it. We're expecting some fairly aggressive subscriber growth during the next few years coupled with significant margin expansion. The firm's addressable market is absolutely huge, and the release of the 1940 census next year is perhaps one of the biggest catalysts genealogical research has seen in a decade. We think the firm has earnings power above $4 per share by 2015, and that estimate includes significant marketing and advertising spend.
Click to enlarge:




Source: Valuentum Securities Inc.
Precision Castparts (NYSE:PCP)
Share Price: $165.84

Market Cap: $23.86 billion

TTM Revenue: $6.22 billion

Our FY2012 Revenue Estimate: $6.9 billion

Our FY2013 Revenue Estimate: $8.1 billion

TTM EPS: $7.04

Our FY2012 EPS Estimate: $8.12

Our FY2013 EPS Estimate: $10.06

Dividend Yield: 0.1%
This metal-bender is the best-positioned aircraft supplier to capitalize on the coming boom in commercial aerospace deliveries. Its razor/razor-blade model in building structural castings and rotating airfoils for every major program of the three jet engine makers--Rolls Royce, Pratt & Whitney (NYSE:UTX), and GE (NYSE:GE)--gives it an excellent competitive position to ride the delivery upswing. Investors could expect a run to $200 per share should the global macro environment hold up. And since we added it to our best ideas list on June 6, the firm has outpaced the market's performance considerably. The other aircraft suppliers on our best ideas list are Astronics (NASDAQ:ATRO) and EDAC Tech (NASDAQ:EDAC), up over 25% and 20%, respectively, since we added them June 6-- in roughly four weeks.
Click to enlarge: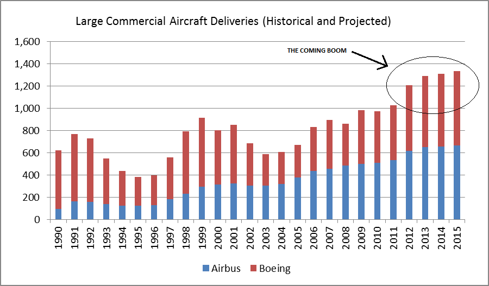 Source: Valuentum Securities Inc.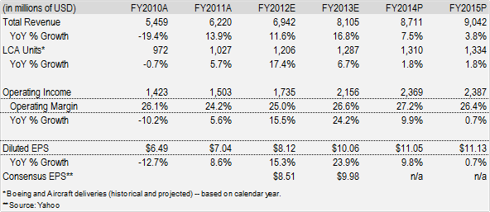 Source: Valuentum Securities Inc.

Republic Services (NYSE:RSG)
Share Price: $31.10

Market Cap: $11.8 billion

TTM Revenue: $8.11 billion

Our 2011 Revenue Estimate: $8.18 billion

Our 2012 Revenue Estimate: $8.43 billion

TTM EPS: $1.56

Our 2011 EPS Estimate: $1.92

Our 2012 EPS Estimate: $2.05

Dividend Yield: 2.6%
We like the defensive characteristics and the cash-flow generation potential of the waste industry, and Republic Services pays a nice dividend to boot. The firm is also the second-largest owner of landfills, which will become only more valuable over time (as they are closed), and has the greatest cash-flow generation expansion potential relative to peers. Republic has a monopoly in the fast-growing Las Vegas area, and sports the busiest landfill in the country, Apex in Nevada. In fact, it operates as a monopoly in nearly 30% of its business operations, as measured by percentage of revenue. Importantly, as the firm continues to de-leverage towards its pre-Allied acquisition debt load, we could see as much as $3 per share in long-term earnings power, with little change from today's fundamentals (it will pay down $100 to $125 million in debt this year). We think a long position in the firm's equity is very attractive in today's market environment, and its current yield is not too shabby.
Click to enlarge: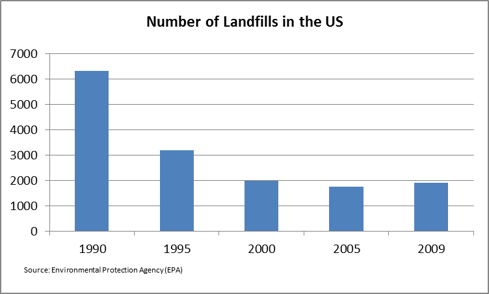 Source: Valuentum Securities Inc.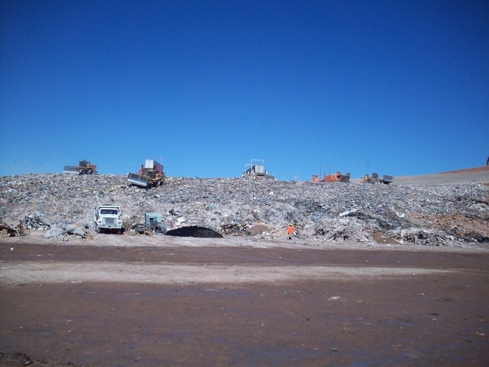 About the Picture: Taken During Our Visit to Republic's Apex Facility (Nevada)
Image Source: Valuentum Securities Inc.

Disclosure: I am long ACOM.
Disclaimer: Our best ideas list is for information purposes only and should not be considered a solicitation to buy or sell any security. Valuentum is not responsible for any errors or omissions or for results obtained from the use of our best ideas list (or a subset of names as found in this article) and accepts no liability for how readers may choose to utilize the content.