Here's another batch of interesting looking stocks that we found using the Premium Stock Screener at our sister site TradingStockAlerts.com.
This is one of my favorite screens because it tends to highlight solid profitable companies that appear to be starting sustainable bullish moves. This screen starts out by looking for those stocks that I refer to as "Reasonable Value." In other words, they are profitable, PE is not too high, Price-to-Sales ratio is low and Enterprise Value to EBITDA ratio is also fairly low. We are also looking for low Debt-to-Equity ratios.
To these criteria we add a set of technical analysis indicators. The stocks need to be above their 50-day exponential moving average. They also need to have Trend Performance Scores that are only somewhat bullish but have just recently registered a strong improvement in Trend Performance Score. This combination of technical criteria tends to find those stocks that are just beginning to move so you will not find yourself in the position of chasing a stock.
So here's the list: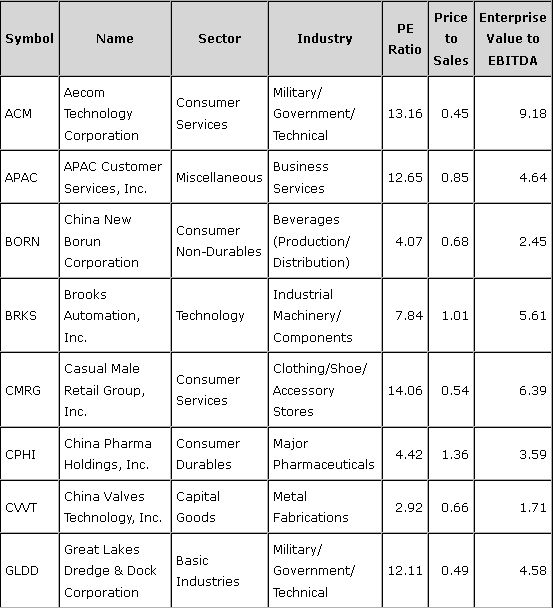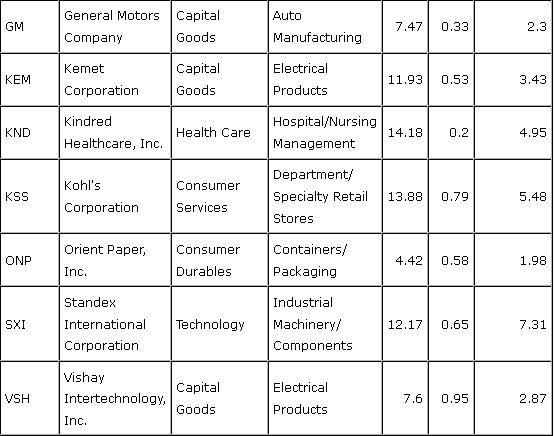 It is worth noting that eight of these stocks have Return-on-Equity over 20%. Of the remainder, only one has an ROE that is less than ten. High ROE is one of my favorite criteria for identifying growth stocks so it encouraging to see that almost all of these stocks have decent to very good ROE.
With the overall market showing strength lately and earnings season coming, some of these stocks will surely follow through on the bullish moves we see here today. Do some deeper research and add a few of these to your watchlist.
Disclosure: No positions in any stocks mentioned in this post.