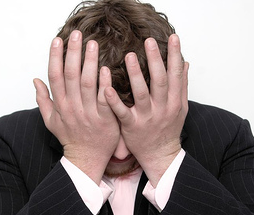 Some of the most celebrated mutual-fund firms and managers during the go-go 1990s in stocks have been felled by the credit crisis as investors grow increasingly disillusioned with most active managers' failure to beat their benchmarks after fees and taxes.
For example, some of the worst performers in the first half of 2011 in large-cap diversified funds included high-profile names such as Bruce Berkowitz, Ken Heebner and Bill Miller.
Bill Miller's Legg Mason Value Trust recently look a loss of more than $500 million on Eastman Kodak (NYSE: EK) shares — a losing position it had held for years, according to reports.
This week, Janus (NYSE: JNS) shares have been under pressure on reports investors pulled more money from the company's investment products last month. The firm established a gun-slinging reputation in the tech bubble with its rock-star managers and concentrated stock portfolios. But the dot-com bust and the credit crisis were tough on many Janus funds.
Investment managers, led by Janus, lost assets in June as investors continued to flee funds, reports Christopher Condon for Bloomberg. Janus shares are down nearly 30% this year.
"It was a terrible month for the industry, but given they are mostly in equities and the relative poor performance of their funds, Janus will look worse than the others," commented Jason Weyeneth, an analyst from Sterne, Agee & Leach, in the report.
Investors pulled $954 million from the 20 largest Janus stock and bond mutual funds, which account for 55% of total assets under management, in June, according to Bloomberg. In total, investors took out $18.5 billion over the past seven quarters and over $2 billion from mutual funds in the last quarter, the report said.
"Performance issues, which are management's top priority, weigh on the outlook for flows and fees," stated analysts in a recent Deutsche Bank note on Janus. "Despite the attractive valuations and long term strategic growth opportunities, given the near term performance, flow and fee headwinds, we maintain our hold rating."
Janus
Max Chen contributed to this article.