Almost 1,000 barrels (42,000 gallons) of oil spewed into the Yellowstone river when an Exxon Mobil (NYSE:XOM) pipeline ruptured July, 5th. [1] The rupture is located about 150 miles downstream from the Yellowstone National Park, but the flood-swollen river could have carried the oil from the spill all the way to North Dakota. The company has gone on record to say that it will bear the entire cleanup costs and could compensate people directly affected by the spill. With BP (NYSE:BP) fresh on people's minds and given the industry's recent wranglings on fracking, this could have turned into a PR nightmare. For now, it seems that Exxon has avoided any serious fallout. Exxon competes with other industry giants like BP (NYSE:BP), Chesapeake (NYSE:CHK), Anadarko (NYSE:APC), ConocoPhillips (NYSE:COP) and Chevron (NYSE:CVX).
We currently maintain a $92.50 price estimate for Exxon Mobil, implying about a 10% premium to market price.
The spill and its impact as of now
The site of the spill in a town called Laurel, Montana, had forced Exxon to shut down the pipeline in May this year due to concerns regarding the rising levels of the river.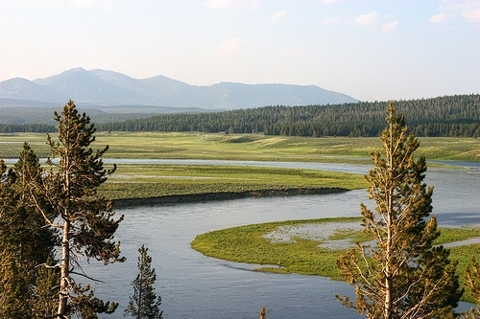 Exxon had restarted the pipeline after a risk assessment believing it was safe to operate. The area was also experiencing flooding at the time of the spill which may have contributed to a pipe's rupture and is still being investigated.
The oil spill released toxic fumes, which sent several people along the river's flow to hospitals, and the environmental impact of the accident is not yet clear yet.
Chart created using Trefis' app
While the spill has drawn criticism from some U.S. senators and the company is required to furnish details about the accident and its planned response to the problem, [2] it seems like the company will avoid any large environmental or financial impact.
Apart from the direct expenses in the clean up and compensation for those affected, the biggest costs could be greater federal and regulatory scrutiny at a time when the industry is collectively trying to project the image that oil and gas exploration is environmentally safe.The company has until the end of the week to submit another draft for the company's plan to clean the river as the first one was rejected.
The EPA on Friday ordered Exxon to clean the spill's immediate area by Aug. 9, and has given the company until Sept. 9 to completely repair any damage found downriver. Exxon submitted a seven-point plan to clean the river, but the EPA rejected the draft as being insufficient. Exxon has until the end of this week to submit another draft, the EPA said. [3]
Notes:
Exxon oil spill on Yellowstone River disrupts ranches, farms, Reuters, Jul 5 2011
US Sen Baucus asks Exxon for details on pipe spill, Reuters, Jul 5 2011
US Regulator Warns Montana Pipeline Operators To Stay On Guard, Dow Jones cited by Nasdaq.com
Disclosure: No positions