Before those pension funds, widows and orphans all got sophisticated and started to swap debt obligations, these long-term investment groups were primarily associated with utility investments. Utilities are purveyors of necessities, and usually at a government regulated price and restricted competition.
Due to the government regulated pricing and distribution of utilities, they are considered generally reliable and predicable businesses, though issues such as the recent renewed concern over nuclear power can occur.
Nonetheless, the regulated nature of their businesses tends to make utility dividends reasonably secure, though this security means that the dividends are unlikely to grow at a rapid pace. Utilities are also generally far less volatile than the market, and the demand for utilities only increases over time as technology advances into new realms and the population continues to grow.
I identified the six largest energy utilities within in the S&P 500 that have a yield of over 4%. The following is an analysis of their dividends over the last 5 years, as well as their present yield and 2011 performance, to date:
1.
American Electric Power Co., Inc. (NYSE:AEP)
Yield: 4.8%
2011 Performance: 4.16%
[Click all images to enlarge]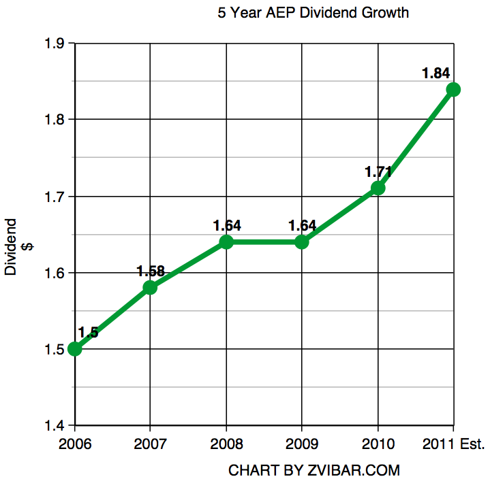 2.
Dominion Resources, Inc. (NYSE:D)
Yield: 4.1%
2011 Performance: 13.43%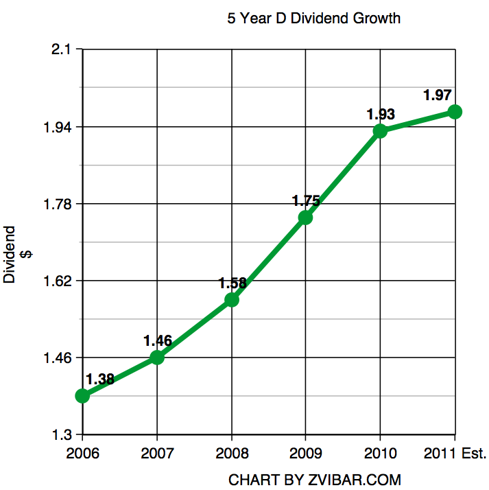 3.
Duke Energy Corporation (NYSE:DUK)
Yield: 5.2%
2011 Performance: 5.83%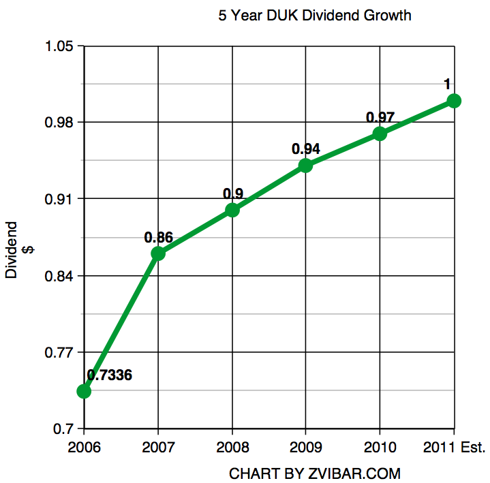 4.
Exelon Corp. (NYSE:EXC)
Yield: 4.8%
2011 Performance: 4.15%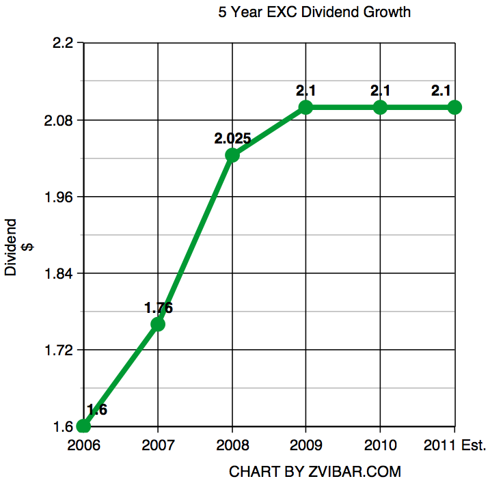 5.
FirstEnergy Corp. (NYSE:FE)
Yield: 5%
2011 Performance: 16.91%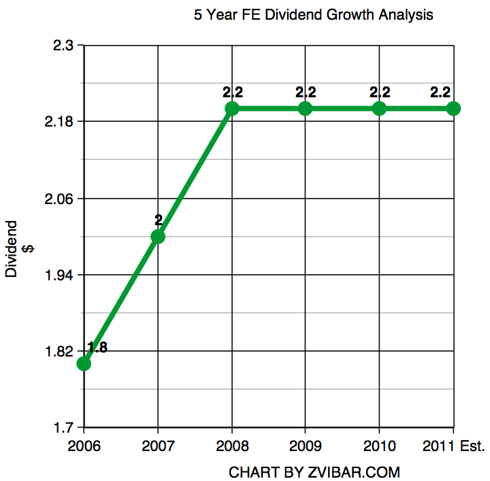 6.
Southern Company (NYSE:SO)
Yield: 4.7%
2011 Performance: 5.2%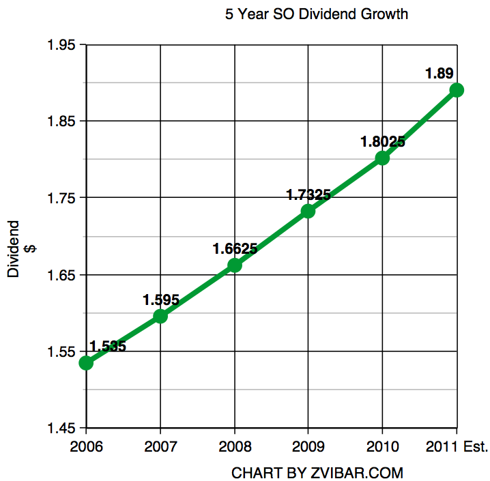 All six of the above-mentioned utilities are positive within 2011 between 4% and 17%, not counting their dividends, with two up over 10% (D and FE). See a 2011 chart, below:






Several Utilities ETFs also exist, such as the Utilities Select Sector SPDR (NYSEARCA:XLU). All six of the energy utilities named here are within the top ten holdings of XLU, which is up about 6.4% so far in 2011 and currently pays a dividend just shy of 4% (or slightly below this group). Many other comparable utility sector ETFs also exist.

Both FE and EXC have not instituted a dividend increase recently, while the other four have maintained reasonably consistent increases. It appears likely that several of these companies will institute additional dividend increases in the coming quarters. Nonetheless, this group already provides an income investor with a yield comparable or higher than a 30-year treasury.

Disclaimer: This article should not be construed as personalized investment advice as it does not take into account your specific situation or objectives.