One very helpful way to analyze the profitability of a company is to use DuPont analysis of return on equity (ROE).

ROE can be broken up into three components such that changes in ROE can be attributed to those components.

ROE
= (Net Profit/Equity)
= (Net profit/Sales)*(Sales/Assets)*(Assets/Equity)
= (Net Profit margin)*(Asset turnover)*(Leverage ratio)

Analyzing the sources of returns for a company, we can focus on companies with the following characteristics: Increasing ROE along with,
Decreasing leverage, i.e. decreasing Asset/Equity ratio

Improving asset use efficiency (i.e. increasing Sales/Assets ratio) and improving net profit margin (i.e. increasing Net Income/Sales ratio)
Companies passing all requirements are thus experiencing increasing profits due to operations and not to increased use of leverage.

Interactive Chart: Press Play to compare changes in analyst ratings over the last two years for the top six stocks mentioned below. Analyst ratings sourced from Zacks Investment Research.


We used DuPont's analysis on a universe of stocks with significantly rising net profit margin, comparing the trailing-twelve-month margin to the company's 5-year average. From this universe of stocks with strong sources of profitability, we searched for those stocks that have also seen significant net institutional buying over the current quarter.

We also created a price-weighted index of the stocks mentioned below, and monitored the performance of the list relative to the S&P 500 index over the last month. To access a complete analysis of this list's recent performance, click here.
Click chart to enlarge: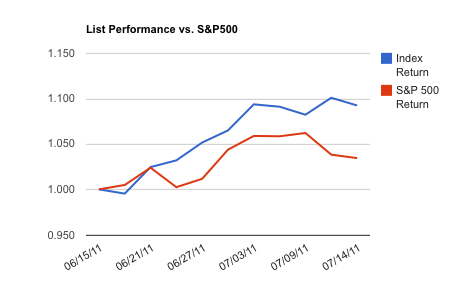 Do you think these companies are performing well? Use this list as a starting-off point for your own analysis.

List sorted by net institutional shares purchased as a percent of share float.
*TTM and 5-year net profit margin data sourced from Screener.co, accounting data sourced from Google Finance, all other data sourced from Finviz.

Disclosure: I have no positions in any stocks mentioned, and no plans to initiate any positions within the next 72 hours.