Eastern Funding LLC is a division of Brookline Bancorp (NASDAQ:BRKL) which "powers the laundry business." Dry-cleaning and laundry services have suffered from the Great Recession like most other industries, but they also provide long term growth that should be resistant to demographic and structural economic changes. The first graph below shows the slump since 2008 in revenue per firm, and the second graph shows the projected market forecasts up to 2015.
[Click all to enlarge]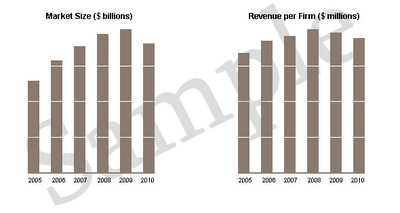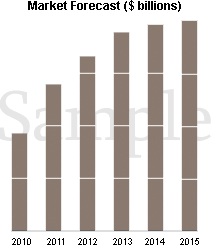 Sabrient rates BRKL as a Strong Buy despite its modest scores for value, growth and momentum. BRKL exhibits a combination of core attributes that are in favor with today's market. For Rock Solid Yields (RSY) investors, we also are interested in the earnings score, balance sheet score and fundamental score. The earnings score is below industry average, but the balance sheet and fundamental scores are above average in the industry and S&P 600.
While this might not be the most exciting stock out there, it should provide stable earnings for the foreseeable future. The forensic accounting score is above average, and mergers and acquisitions appear to be the only flag of significance going forward including the merger with Bancorp Rhode Island, Inc. by the end of 2011. Overall, BRKL should match the market over the next six months with less than average risk -- a combination we look for in the RSY portfolio holdings. It also provides a dividend yield of over 3.5%.
Disclosure: I plan to make BRKL a long position in the next 72 hours.