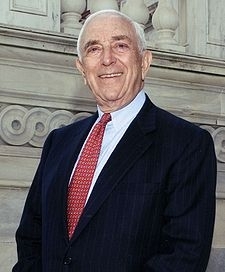 One of the great lessons of 2011 is an old one. The price of a commodity drives new supply and investment into a sector.
The experiment is running right now. Crude oil has been trading in Europe for up to $15 more, per barrel, than in the U.S. and expectations on future prices have also been driven lower here by reports of vast new natural gas supplies. (Never mind that they're created by destroying water tables.) As a result, there is a lack of urgency on the part of bankers and investors when it comes to renewable energy here.
That's not the case in Europe. In Europe alternative energy is a blue chip investment, not just because oil prices are high there, but because energy prices have been high there for a long time, there is a premium within industry for efficiency, and thus a lot of the "easy money" in renewable energy (reduced demand) has been squeezed out.
What if America had imposed a carbon tax of roughly $15 per barrel equivalent a decade ago? How might our market's attitude toward renewable energy be different?
We don't have to imagine. KKR & Co. (NYSE:KKR), the private equity group, has just joined Munich Re in putting $141 million into solar assets in Europe. The assets had been wholly owned by T-Solar, which leads the market there in terms of installed capacity.
The sale will let T-Solar deploy its assets elsewhere. It's essentially an injection of capital into the construction of new plants. T-Solar, a unit of the Spanish construction company Grupo Isolan Corsan S.A., plans to triple its solar generating capacity to 500 megawatts in three years. It will be able to take advantage of the "trouble" the industry has, namely falling panel prices.
For both KKR and Munich Re this transaction is part of a much larger trend. KKR took interests in French wind power projects in June. Munich Re plans investments of 2.5 billion euros in the space. (I wrote about it last month.) Bloomberg says the price per kilowatt of solar and wind energy is now similar to alternatives in "some sunny countries."
But how do you invest today? For that let's visit New Jersey's senior Senator, Frank Lautenberg (above).
Lautenberg made his money at Automatic Data Processing (NASDAQ:ADP), the payroll company, which was actually a time-sharing outfit. Like competitor EDS, ADP prospered in the 1970s by selling access to the resource, not by making computers but by running them for others.
And that's where we are with renewable energy, the 1970s. Which means the right place to be is where KKR is, financing the plants, selling the energy. That's where the money is.
Disclosure: I have no positions in any stocks mentioned, and no plans to initiate any positions within the next 72 hours.