A Master Limited Partnership ("MLP") is a type of partnership that is publicly traded on a securities exchange. MLPs combine the tax structure of limited partnerships with the liquidity of publicly traded securities, where most private partnerships are relatively illiquid when compared to the public equity markets. MLPs usually provide their investors, the limited partners, with distributions.
Most MLPs are publicly traded oil & gas pipeline businesses that earn stable income from the transport of oil, gasoline and/or natural gas. Many derive their revenue based on the amount of product transported and are not sensitive to price fluctuations except where they affect demand. Some MLPs involve other natural resources, and certain other industries, but oil & gas are the most common.
Many investors appreciate MLPs for their relatively high yield that is based upon exposure to U.S. oil & gas consumption. In the current low yield environment, the yield MLPs provide offers a fairly low risk profile compared to high-yield bonds, because the MLP yield is backed by the demand for oil, and often without concern for the price.
MLPs are rapidly becoming of interest to baby-boomers who are looking for retirement options that offer attractive yields. It is expected that the distribution growth of MLPs can grow at a rate at or ahead of inflation.
Examples of MLPs
Below are seven MLPs that are traded within the United States with market capitalizations of at least $6 billion and yields of at least 5%. I have provided graphs that chart th
Energy Transfer Equity LP (NYSE:ETE)
Yield: 5.7%
2011-to-date: 11.31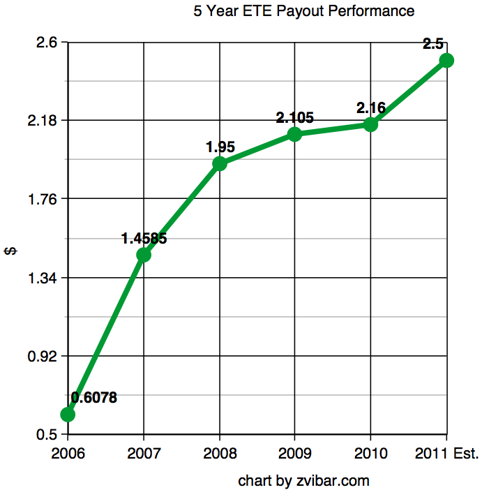 Click to enlarge
(Click to enlarge)
Energy Transfer Partners LP (NYSE:ETP)
Yield: 7.4%
2011-to-date: -8.92%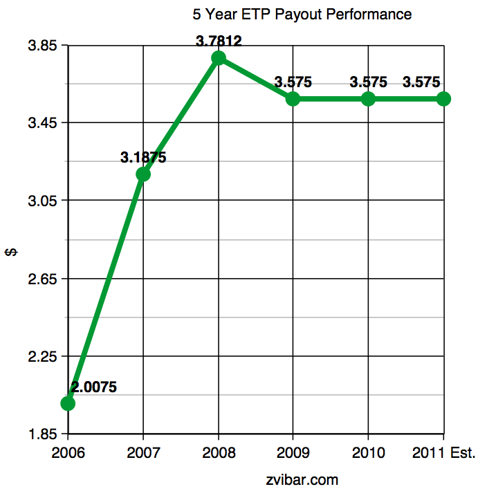 Click to enlarge
(Click to enlarge)
Enterprise Products Partners LP (NYSE:EPD)
Yield: 5.6%
2011-to-date: 4.68%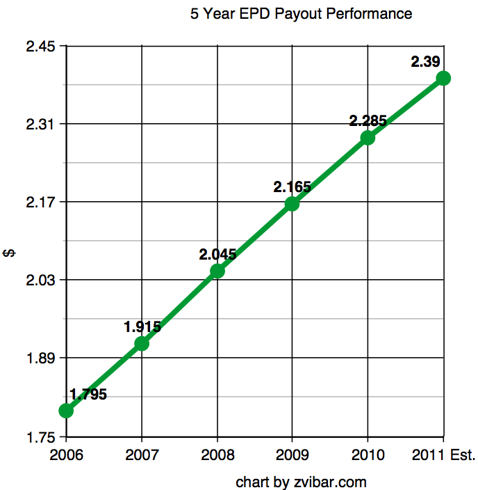 Click to enlarge
(Click to enlarge)
Kinder Morgan Energy Partners LP (NYSE:KMP)
Yield: 6.2%
2011-to-date: 4.82%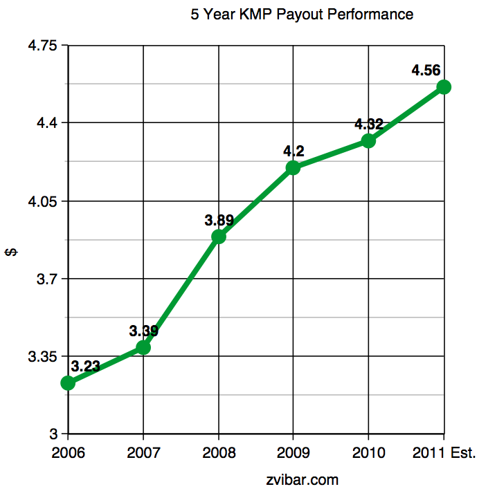 Click to enlarge
(Click to enlarge)
Magellan Midstream Partners LP (NYSE:MMP)
Yield: 5.2%
2011-to-date: 5.21%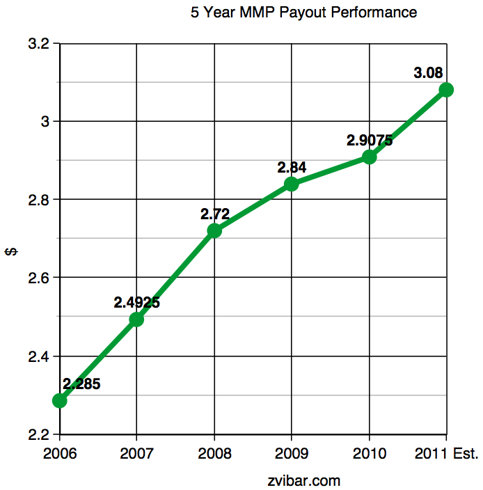 Click to enlarge
(Click to enlarge)
ONEOK Partners LP (NYSE:OKS)
Yield: 5.2%
2011-to-date: 10.16%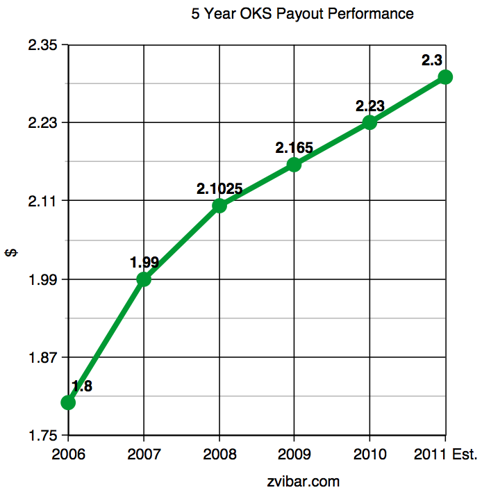 Click to enlarge
(Click to enlarge)
Williams Partners LP (NYSE:WPZ)
Yield: 5.2%
2011-to-date: 17.63%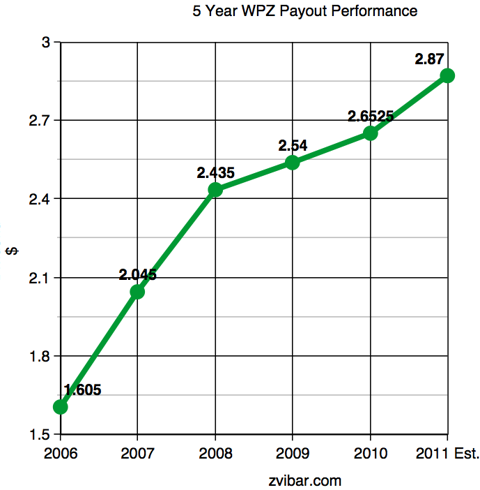 Click to enlarge
MLPs are partnerships, so they do not pay corporate income taxes. The tax liability of the MLP is passed on to its holders. Each investor receives a K-1 statement that details their share of the partnership's net income. That income is then taxed at the investor's individual tax rate. MLPs may also make cash distributions that are not taxed received, but reduce the cost of partnership shares/units and create a tax liability that is deferred until the MLP is sold.
Disclosure: I have no positions in any stocks mentioned, and no plans to initiate any positions within the next 72 hours.