Investors seeking higher yielding income equities often consider or hold energy utilities. These companies are known for having stable, growing markets. They are highly regulated, and the income streams in and out of these utilities are usually consistent and transparent. This is a review of the historic, year-end yield levels for four of the largest energy utilities within the S&P 500.
Yield can go down even where the dividend increases. This happens in situations where the shares (equity) appreciate at a faster rate than the dividend grows. Therefore, while dividend growth is a function of the business and its management's decisions, yield per share is also a function of the market pricing of the company, its assets, and its dividend's relative payout rate/growth. Click on each chart to enlarge:

American Electric Power Co., Inc. (NYSE:AEP)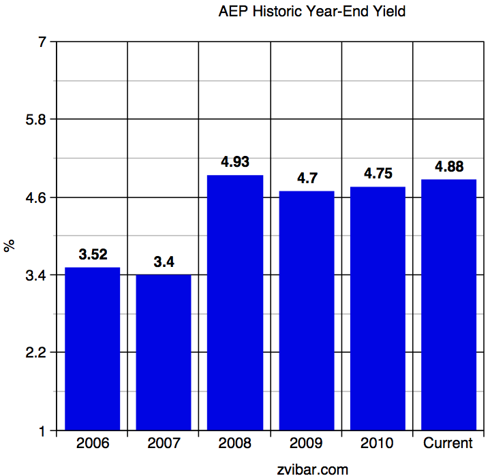 Click to enlarge

Consolidated Edison Inc. (NYSE:ED)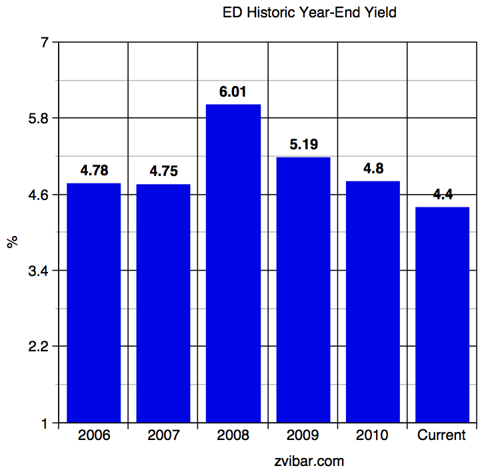 Click to enlarge

Dominion Resources, Inc. (NYSE:D)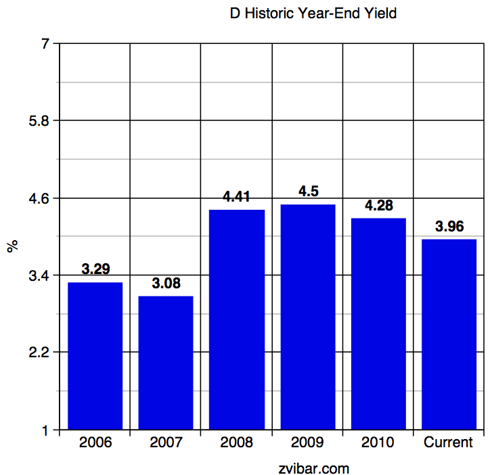 Click to enlarge

Duke Energy Corporation (NYSE:DUK)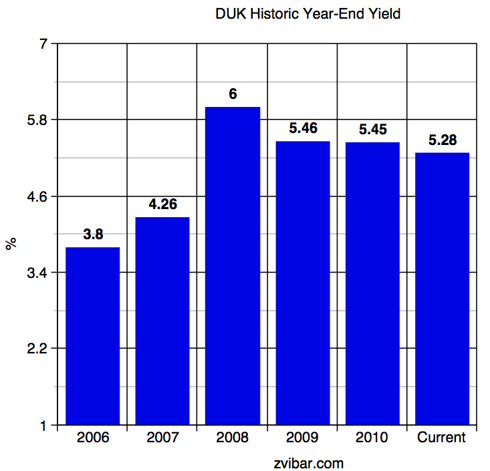 Click to enlarge

Conversely, I have charted the dividend growth of these large-cap energy utilities, and others, here and here. In situations where the dividend is growing and the yield stays the same, that means that the equity is appreciating at a pace relatively in line with the dividend growth. Some of these companies traded at higher yields in 2008 than they do now, even though their payouts may have increased. Other large-cap energy utilities include Exelon Corp. (NYSE:EXC), FirstEnergy Cop. (NYSE:FE) and Southern Company (NYSE:SO), and the greater group tends to trade in a fairly close yield range.

Because so many of the investors in these utilities are evaluating them based upon their yield, the rate compared to highly rated fixed income, these energy utilities can react to interest rate changes. Additionally, those interest rate changes could lessen the generally rising demand for power. Nonetheless, and through the recent financial crises, these energy utilities acted resiliently as to both price and yield.
Disclosure: I have no positions in any stocks mentioned, and no plans to initiate any positions within the next 72 hours.
Disclaimer: This article should not be construed as personalized investment advice as it does not take into account your specific situation or objectives.