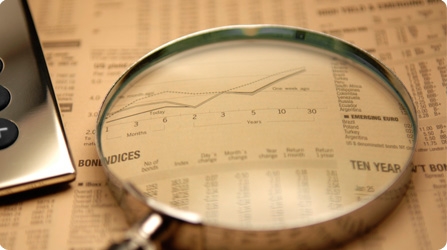 Investors that have $124 billion of exchange traded fund assets custodied at Charles Schwab favored fixed-income ETFs in the second quarter as they preferred safety over riskier assets like stocks.
U.S. fixed-income ETFs saw the largest inflows among Schwab's categories as they represented about 40% of total ETF flows in the second quarter.
Half of fixed-income flows in the past 12 months were gathered in the second quarter, according to a report from Schwab on ETF assets custodied at the financial-services firm, which also manages its own ETFs.
Within the fixed-income category, investors favored government bond ETFs, which accounted for 31% of segment's flows, according to the report.
Recent ETF flows suggest investors are moving to safe havens like bonds and gold as they worry about patches of weak economic data, the European debt crisis and the U.S. debt ceiling.
This month could be the slowest in three years, with daily volume on the New York Stock Exchange down 22%, compared to one year ago, reports Chip Cutter for the Associated Press. Low stock trading volume indicates that there are less investors driving the market's gains and losses. The risk for bigger price swings becomes larger.
"Volume in many respects represents conviction," says Jack Ablin, chief investment officer at Harris Private Bank, in the report. "And there's just very little conviction."
Factors that are influencing traders to migrate away from stocks include a weaker job growth picture, a manufacturing slump, and the ongoing debt problems in the U.S. and Europe.
Some say the lack of volume also indicates that investors simply don't believe that stocks are worth buying right now.
Tisha Guerrero contributed to this article.