Due to the government regulated pricing and distribution of energy utilities, utilities are considered generally reliable and predictable businesses. Issues such as the recent renewed concern over nuclear power can occur in response to news events, but the growing need for power is undeniable.
The regulated pricing nature of the energy business within the U.S. tends to make utility dividends reasonably secure and predictable, though this security means that the dividends are unlikely to grow at a rapid pace. Utilities are generally far less volatile than the broader market, and the demand for utilities only increases over time as technology advances into new realms and the population continues to grow.
I identified the five energy utilities within the S&P 500 that currently have a yield of over 5%. The following is an analysis of their dividends over the last 5 years, as well as their present yield and 2011 performance, to date:
1. Ameren Corporation (AEE)
2011-to-date Performance: 4.33%
Current Yield: 5.24%
click on images to enlarge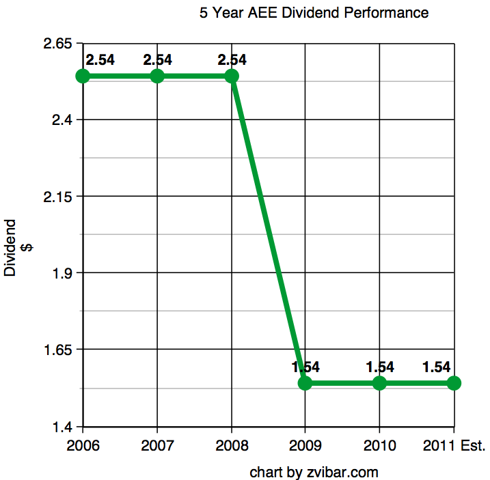 2. Duke Energy Corporation (DUK)
2011-to-date Performance: 4.87%
Current Yield: 5.35%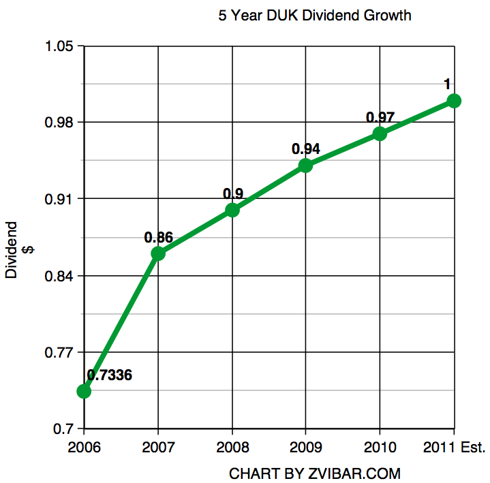 3. Progress Energy, Inc. (PGN)
2011-to-date Performance: 8.05%
Current Yield: 5.28%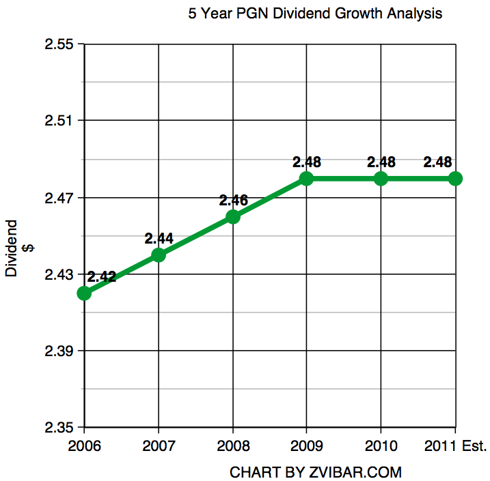 4. Pepco Holdings, Inc. (POM)
2011-to-date Performance: 3.62%
Current Yield: 5.72%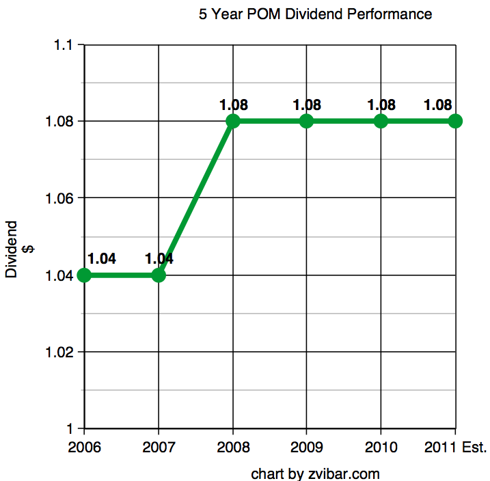 5. Intergys Energy Group, Inc. (TEG)
2011-to-date Performance: 4.38%
Current Yield: 5.37%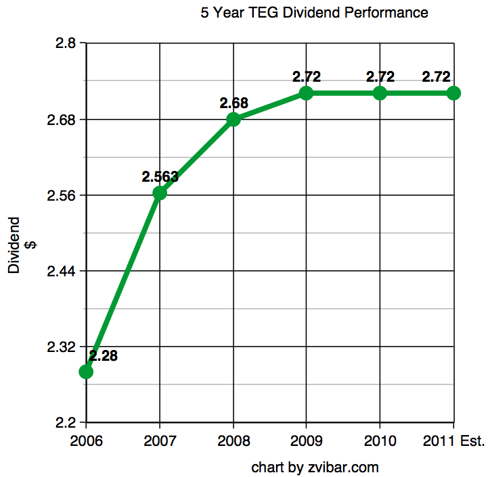 It appears likely that several of these companies will institute additional dividend increases in the coming quarters. Four out of the five have increased dividends over the last five years, with AEE being the sole exception. Still, AEE it is up year to date not factoring in its 5.24% dividend. Several Utilities ETFs also exist, such as the Utilities Select Sector SPDR (XLU), which is up over 6% so far in 2011 and currently pays a dividend just shy of 4%. Many other comparable utility sector ETFs also exist.