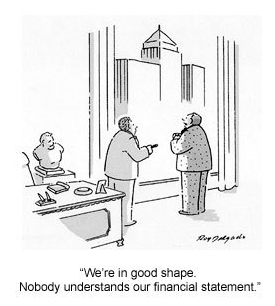 It feels like we are on a sinking ship for sure. We are headed for double-dip! We are going to default! We are headed lower and lower!
Well...after eight days of red, that is the rational thought. Yet, we have seen a lot of very strong earnings across the board. Tons of companies at record revenue and operating income levels. We have seen companies guiding higher and 80% of companies beating EPS estimates.
Perhaps the issue though is that the right companies have not been the ones with the glamorous earnings. We have another round of important earnings on the docket this week, and these are the five companies that we believe will have some pretty strong impacts on the market in different sectors... If they perform well and guide well, the market should follow suit.


Comcast (NASDAQ:CMCSA) - The telecommunications company is the largest in the sector, and it has important earnings due out this Wednesday morning. The company is expected to show improved EPS from 0.31 to 0.41, along with a 45% pop in revenue YoY. The company can definitely move the market as a strong report captures both enterprise and consume spending, as well as shows strength in the large communications sector. The company's acquisition of NBC should be an interesting topic, and more important will be the company's outlook. Q2 is typically weaker for telecom, so what the company sees in its business for Q2 will be very important. Some confidence there can go a long way to propelling Comcast and competitors like DirecTV (DTV), Dish (NASDAQ:DISH), and others.
Mastercard (NYSE:MA) - Also reporting Wednesday morning is Mastercard (MA). If any industry in the financial sector has had any signs of hope, it is the credit card companies. MA should continue to show the rebound in credit card companies that can help move the entire financial sector on a solid report. The company is supposed to show more growth with a jump in EPS from 3.99 to 4.26, along with 13.6% growth in revenue. Financials are the sector that can get a rally going, and MA can help the financials on Wednesday. We would like to see good results for Q2 as it shows consumer spending is strong. Additionally, guidance here is crucial as expected weakness can hurt the only strong industry in the financials.
Activision Blizzard (NASDAQ:ATVI) - It is a slow quarter for ATVI, and we are really more concerned with the outlook for this company. ATVI is one of the best reporting companies that can gauge the consumer, which is super important to any rallies. We would like to see some bullish comments about expectations for the rest of the year as Q4 will be huge with the company's release of the newest Call of Duty game. We want to look for signs that companies such as ATVI -- that are directly connected to the consumer with no degrees of separation-- still have confidence.
General Motors (NYSE:GM) - Ford (NYSE:F) had surprisingly great earnings for Q2, and if we see more of the same for GM, it would be telling of an industry-wide strong quarter rather than just specific companies. The company is expected to post EPS at 1.20 and revenue north of 36B. A beat would be great and could help boost the whole market on Thursday, but guidance, once again, is most important. We have a lot of uncertainty in the market, and GM saying it has confidence can go a long way as an American manufacturer. We would also like to see how the company is doing with growth in China, as well as how its Chevy Volt is doing. A miss on this quarter would be pretty drastic, and bad guidance would be super harmful.

Procter & Gamble (NYSE:PG) - The Friday report from P&G is one that will be rather important for the market ,as this is one of the consumer staples to report this week, along with Kraft (KFT). We believe good guidance and earnings from them is very important as a sign of stability. They are expected to have a big quarter with 9% revenue growth along with an EPS jump from 0.71 to 0.82. Consumer staples are supposed to do well in any market, and PG has a drastic impact on all the other staples. Weakness from them or poor guidance can be drastic as they have such a direct relationship with the consumer. Strength from them can go a long way for the market on Friday.


Disclosure: I have no positions in any stocks mentioned, and no plans to initiate any positions within the next 72 hours.