Exxon Mobil (NYSE:XOM) started the month of July with a pipeline leak into the Yellowstone River, and ended the month with a disappointing earnings report.
On the upside, net income rose 41% in the second quarter, and revenue rose 36%. And the report marked the best second quarter earnings since 2008.
But on the downside, profit missed estimates (and non-U.S. refining earnings fell -20%).
And the market reacted. Shares ended the week down -6.4%.
The reality: the sell-off was overdone. But I'm not looking at that as a possible buying opportunity.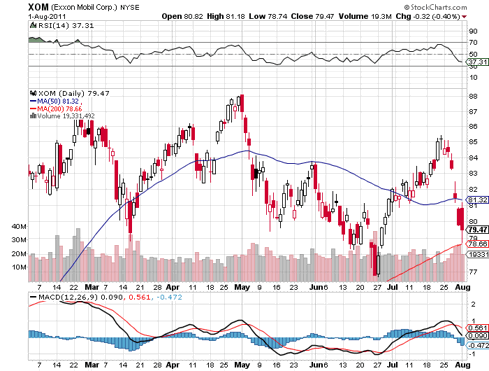 Click to enlarge
(Click to enlarge) Source: stockcharts.com
Generally speaking, I'm not a fan of big, integrated oil companies (and Exxon happens to be the biggest vertical integrated oil major … as well as the world's largest publically traded company by market-cap).
Granted, the stock is a long-term buy, but if I'm looking for oil exposure I would sooner consider oil services. I would look at Oil Service HOLDRS (NYSEARCA:OIH); this ETF holds oil equipment and service companies, and is up over 12% year-to-date. But more to the point, the fund is a long-term buy.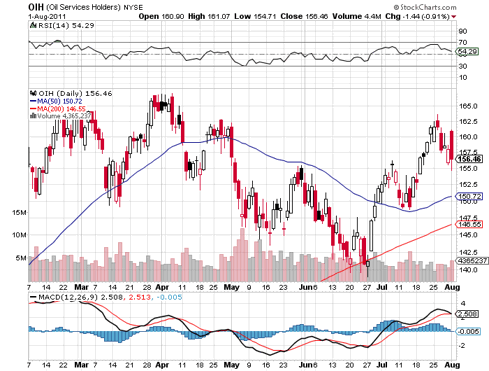 Click to enlarge
(Click to enlarge) Source: stockcharts.com
Disclosure: I have no positions in any stocks mentioned, and no plans to initiate any positions within the next 72 hours.