The U.S. consumer is in dire straits. An elevated unemployment rate of 9.2 percent, limited growth in real wages and rising prices for necessities such as gasoline, food and health care have reduced discretionary incomes. To worsen matters, U.S. household debt stands at 94 percent of gross domestic product and lending standards have tightened on consumer credit. Although the U.S. economy continues to recover from the financial crisis and Great Recession, these shocks prompted many Americans to save more and pay down debt.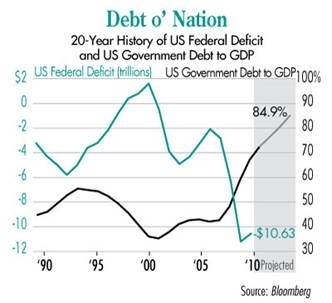 An obituary is an easy story to write, but the U.S. consumer's death has been greatly exaggerated. In fact, as I wrote in "$100 Oil: Not the Death Knell for the U.S. Consumer," the U.S. consumer is proving to be rather resilient. The unemployment rate for Americans with at least a bachelor's degree stands at 4.5 percent, less than half the headline number. Meanwhile, the top 20 percent of U.S. wage earners spend only 9.2 percent of their annual income on food at home and transportation fuel, leaving them with ample leftover cash to spend on discretionary items. (See "How the Top Quintile Lives.")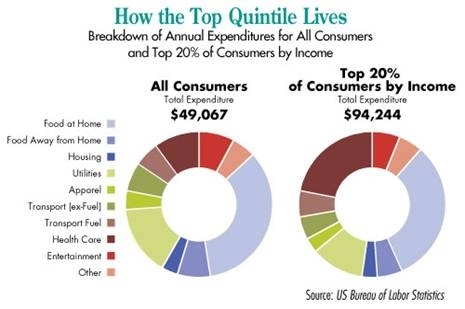 Major U.S. corporations also boast rock-solid balance sheets after two years of solid earnings growth, a result of intensive cost cutting and a recovering economy. In fact, U.S. companies enjoy their strongest net cash position in decades, and the cost of capital from the corporate bond market continues to hover near generational lows.
As a result, despite the many challenges that remain, the current macro-economic climate also presents significant opportunities. Investors should focus on companies that can absorb higher costs without diminishing their margins and on companies that can pursue growth opportunities as a result of having a healthy balance sheet.
Look for names with exposure to corporate customers and consumers in higher income brackets while avoiding those that cater to groups shackled by fiscal constraints.
Disclosure: I have no positions in any stocks mentioned, and no plans to initiate any positions within the next 72 hours.