When a company's P/E ratio has fallen over time, while earnings steadily rise, it is a sign that price has not proportionately increased with earnings. In other words, the earnings may not be fully priced into the stock, and the stock may be undervalued.
We ran a screen on companies exhibiting these trends, but we also wanted to look at companies with good corporate governance policies.
RiskMetrics Group gives ratings for four areas of corporate governance, on risks related to: the board, the audit committee, the compensation committee, and shareholder rights.
We screened for companies that received "low risk" ratings on all four corporate governance areas, as well as those seeing a falling P/E ratio (comparing the trailing-twelve-month ratio to the 3-year average) and rising EPS over the same time period.
Interactive Chart: Press Play to compare changes in analyst ratings over the last two years for the top six stocks mentioned below. Analyst ratings sourced from Zacks Investment Research.
We also created a price-weighted index of the stocks mentioned below, and monitored the performance of the list relative to the S&P 500 index over the last month. To access a complete analysis of this list's recent performance, click here.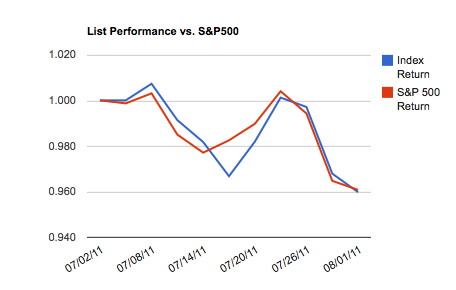 Do you think these stocks are undervalued? Use this list as a starting-off point for your own analysis (sorted by market cap).
*RiskMetrics ratings sourced from Yahoo! Finance, P/E and EPS data sourced from Screener.co, all other data sourced from Finviz.
Disclosure: I have no positions in any stocks mentioned, and no plans to initiate any positions within the next 72 hours.