Cash-flow analysis is one of the most important aspects of evaluating companies – although earnings can sometimes deviate from economic reality, it is very difficult to manipulate cash holdings. Cash is also what keeps a company afloat.
We ran a cash-flow growth screen on low-debt stocks (with most recent quarter total debt to assets below 0.2) that are undervalued according to the Graham number. The Graham calculates the maximum fair value for a stock, such that any stock trading at a significant discount to the number appears undervalued.
The Graham Number only requires two data points: current earnings per share and current book value per share. The Graham Number = Square Root of (22.5) x (TTM Earnings per Share) x (MRQ Book Value per Share). This equation assumes that a stock is overvalued if P/E is over 15 or P/BV is over 1.5.
We screened these undervalued, low-debt stocks for those seeing high growth in operating cash flow/common equity, comparing the trailing-twelve-month number to the five-year average.
Interactive Chart: Press Play to compare changes in analyst ratings over the last two years for the top six stocks mentioned below. Analyst ratings sourced from Zacks Investment Research.
We also created a price-weighted index of the stocks mentioned below, and monitored the performance of the list relative to the S&P 500 index over the last month. To access a complete analysis of this list's recent performance, click here.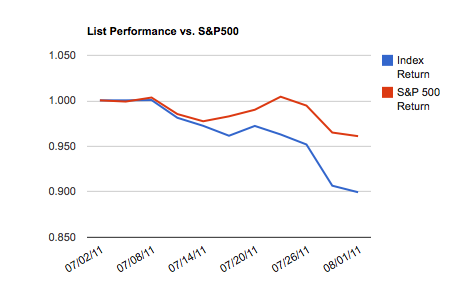 Do you think these stocks are undervalued? Use this list as a starting-off point for your own analysis.
List sorted by potential upside implied by the Graham number:
*BVPS and EPS data sourced from Yahoo Finance, operating cash flow/common equity and total debt/assets data sourced from Screener.co, all other data sourcedf rom Finviz.
Disclosure: I have no positions in any stocks mentioned, and no plans to initiate any positions within the next 72 hours.