David Tepper's Appaloosa Management has just released its 13F (before next week's deadline). Time series for the top 10 positions (both in terms of market value and percentage of reported longs) are shown below (full reports available here):

Citigroup (NYSE:C) is still his top holding at almost $300M, which is down substantially from past quarters. The Royal Bank of Scotland Group plc (NYSE:RBS) has had a more stable trajectory. Valero Energy (NYSE:VLO) is an aggressively increased position - more than doubling over the previous quarter. Tepper dabbled in this name in early 2010. Interestingly, after yesterday's market selloff, this stock is back to its 2010 levels: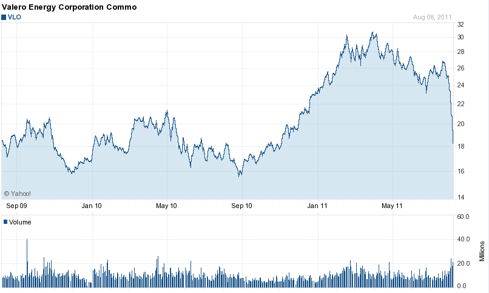 CVR Energy (NYSE:CVI) is another position that was aggressively increased from last qtr. CVI is also held by Third Point, Citadel, Eton Park, Scoggin, Geode Capital and SAC: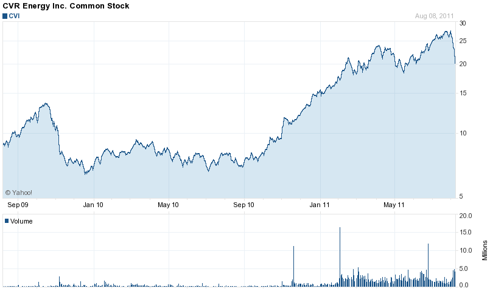 Finally, the Mosaic Company (NYSE:MOS) was a brand new top-10 position for Tepper since last quarter.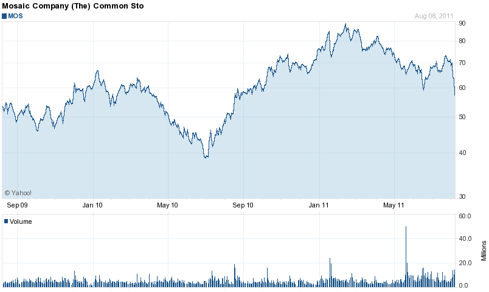 Looking at these same top 10 positions now as a percentage of total reported 13F positions for each quarter shows that these top 10 currently account for almost 50% of Appaloosa's long positions. Also, Citigroup and Pfizer (NYSE:PFE) are clearly the highest conviction bets and have been for several quarters:

Given the extreme selloff yesterday, unless Tepper pared back his position in Citigroup between the reporting date (June 30) and yesterday, he's likely down quite a bit on that position alone: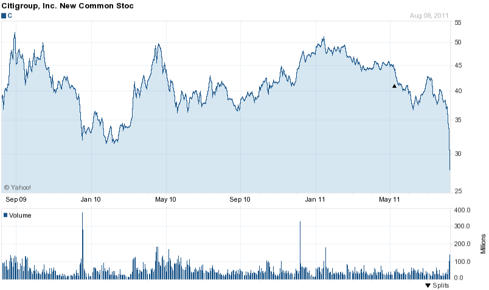 As more hedge funds file their Q2 results, we're certain to see more interesting stories emerge.
Disclosure: I have no positions in any stocks mentioned, and no plans to initiate any positions within the next 72 hours.