On August 11, 2011, Frontier Strategy Group surveyed 52 senior executives representing Fortune 500 MNCs on the effects of the S&P downgrade and slowdown in the U.S. and Eurozone on their businesses in emerging markets. Participants provided their predictions for what is to come in the midst of the current economic uncertainty.
Executive clients of Frontier Strategy Group include but are not limited to The Coca-Cola Company (NYSE: KO), Johnson & Johnson (NYSE: JNJ), Hewlett- Packard (NYSE: HPQ), Caterpillar (NYSE: CAT), Microsoft (NasdaqGS: MSFT) and over 200 others.
Below is a sample of the responses we received (click charts to enlarge):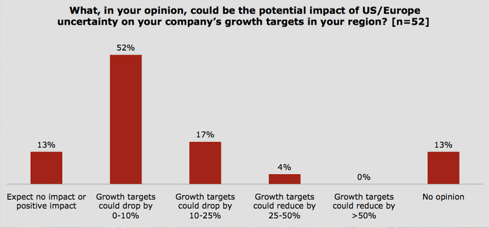 Click to enlarge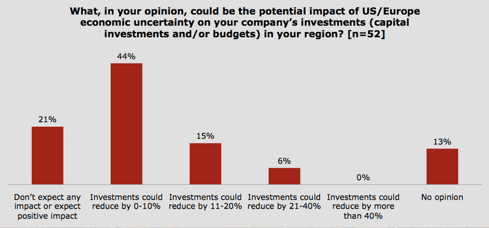 Click to enlarge


Disclosure: I have no positions in any stocks mentioned, and no plans to initiate any positions within the next 72 hours.