When evaluating dividend stocks, it is important to check that companies have sufficient amounts of operating cash flow to cover their dividend payments.
We ran a screen on dividend stocks (paying dividend yields above 2% and sustainable payout ratios below 35%) for those that have at least three times the trailing-twelve-month operating cash flow per share compared to their dividend per share over the same period. We then screened for those seeing bullish changes in sentiment, as indicated by decreases in put/call ratio over the last ten trading days.
Interactive Chart: Press Play to compare changes in analyst ratings over the last two years for the top six stocks mentioned below. Analyst ratings sourced from Zacks Investment Research.

We also created a price-weighted index of the stocks mentioned below, and monitored the performance of the list relative to the S&P 500 index over the last month. To access a complete analysis of this list's recent performance, click here.
click on image to enlarge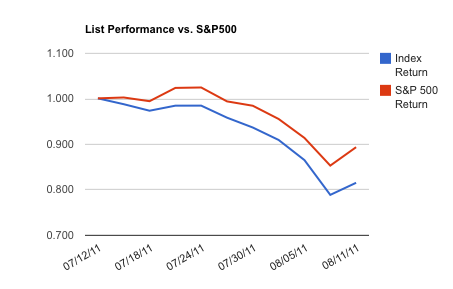 Do you think these companies pay reliable dividend yields? Use this list as a starting-off point for your own analysis.
List sorted by dividend yield.
*Dividend and operating cash flow data sourced from Screener.co, options data sourced from Schaeffers, all other data sourced from Finviz.
Disclosure: I have no positions in any stocks mentioned, and no plans to initiate any positions within the next 72 hours.