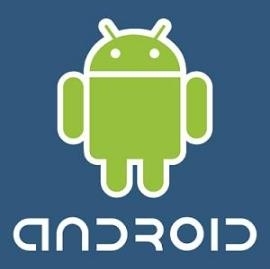 Google (NASDAQ:GOOG) is doubling down on Android, buying Motorola Mobility (NYSE:MMI) for $12.5 billion.
But could legal troubles take Android down and Google with it?
While Google has made some public moves against patent troll Lodsys, the legal clouds are gathering fast and there is bound to be a storm.
Oracle wants to know the full value of the Android ecosystem so it can ask a court for it in its suit over Java.
The FTC has expanded its investigation into Google business practices to include its use of Android against competitors.
Google's policies regarding Android may have put its licensees into violation with the General Public License, the license behind Linux. Android is a Linux.
This last may be the most serious threat according to Florian Mueller, who has been following the issue at his blog FossPatents,
The loss of a distribution license to Linux can only be redeemed by getting new licenses from every kernel contributor, he writes, meaning there are now thousands of company that could legally shake down Android device makers, and app developers, for money.
While many are viewing the Motorola deal as an offensive move, Mueller sees it as defensive, as it gives Google access to many patents. It follows the purchase of over 1,000 patents from IBM (NYSE:IBM), as mobile computing increasingly becomes a patent arms race.
Whatever Oracle (NASDAQ:ORCL) finds out about the value of the Android ecosystem, it's clearly material to Google. The company's net income has been bouncing at between $1.8-2.5 billion for quarter since 2010. Bounces toward the upper range send the stock up, bounces toward the lower range send it down.
Taken together, Oracle, Apple (NASDAQ:AAPL), and the other litigants against Android are talking about billions of dollars in damages, far more than Google makes in any quarter. Motorola Mobility is also in court against Microsoft (NASDAQ:MSFT), and results could be coming on those suits within months.
While Google's existence does not appear threatened by the legal troubles, its stock price definitely is on the line. You can leverage your play on this through either call or put options. December puts at $530 per share, well below its current price of $565, are currently drawing substantial action.
It's clear that Google has stepped into more legal trouble than it was bargaining for when it began taking control of Android from the Open Handset Alliance last year, and the question now is not whether shareholders will suffer from that, but how much.
Disclosure: I am long GOOG.
Additional disclosure: Still got those 20 shares in my IRA, bought for $523, so they're still ahead. Anyone want a put on them?