Exxon's share price has underperformed those of rivals ConocoPhillips (NYSE:COP) and Chevron (NYSE:CVX).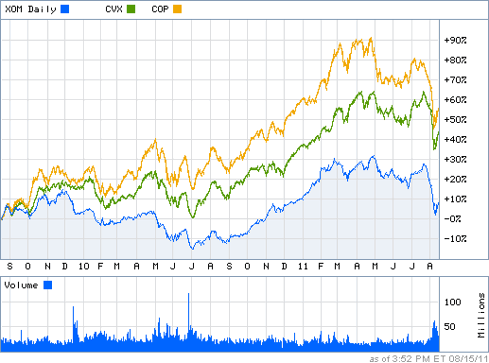 Click to enlarge
(Click to enlarge)
Many shareholders are fed up with a dividend significantly lower than peers' payouts, and the equity underperformance of the last couple of years. Despite the recent weakness, Exxon's long-term fundamentals appear to have been largely ignored by the investing community. ExxonMobil is the United States' largest natural gas producer, so their future is largely dependent on:
Their ability to continue to find new technologies and resources.
The price and long term supply/demand structure for natural gas.
Their success as far as number one goes is mostly related to regulatory interference. The majority of natural gas production comes from hydraulic-fracturing, or "fracking." This method has taken a lot of heat from communities, as the process can lead to a contamination of water supplies. New safety procedures are being tested and implemented every day, and Exxon is likely to be able to find and drill new findings.
The long term demand for natural gas appears to be exceptionally strong, as oil supplies become more difficult and expensive to find. Oil prices are high enough today, but will likely soar given the projected energy needs going forward.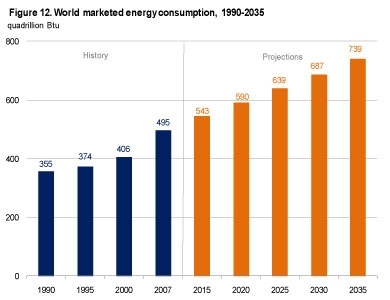 Natural Gas is relatively clean, and given its abundance, will likely be the safest, most economically viable option for an alternative energy source.
While Exxon may underperform its peers in the short term, they have made an extremely strategic, long term investment in natural gas and stand to profit greater than their more conservative competitors.
Disclosure: I have no positions in any stocks mentioned, and no plans to initiate any positions within the next 72 hours.