Jana Partners is a very successful "activist" hedge fund founded by Barry Rosenstein in 2001. Since then it's annualized at about 14% a year by taking big stakes in companies and pressuring managment for some corporate action to unlock shareholder value.
Jana's Q2 13F is interesting because it clearly highlights two major bets it's making in being able to successfully effect a positive outcome in El Paso Corp (EP) and McGraw-Hill Companies (MHP).
[Click all to enlarge]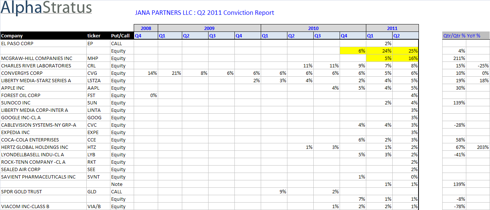 Numbers above reflect % of total reported positions.
The market values over time are shown below: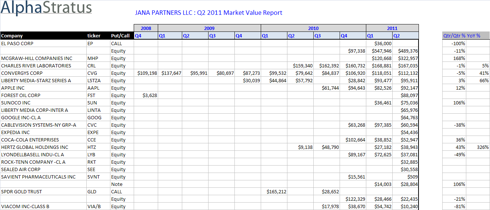 Both EP and MHP are relatively new positions too, whereas Charles River Labs (NYSE:CRL) and Convergys (NYSE:CVG) have been large positions in Jana's portfolio for several quarters. A quick look at all the filers in El Paso over time shows: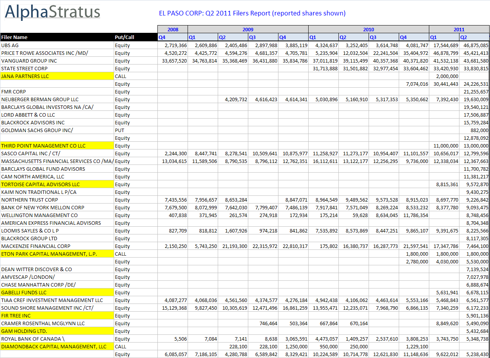 A lot of filers started positions in EP in Q2 and some of the larger hedge funds and asset managers are highlighted. Clearly a lot of institutional investors are expecting a plan to unlock shareholder value in EP will be successful and Jana Partners is leading the charge. (Full reports can be seen here.)